West Coast Swing and Hustle Dance Community in Connecticut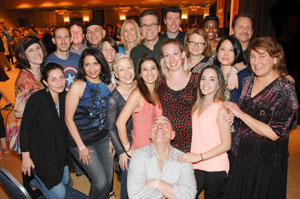 Our Dance Community is one the best parts about taking our West Coast Swing and Hustle classes.
Dancers get to know each other during our weekly classes. We then come together at major dance events throughout the region, where we sit together, dine together, and even compete together.
If you would like to be included in our community page, all you have to do is: a) take some of our classes and get to know the other dancers, b) send me an email so I can send you an outline of what to include.
We try to keep our Connecticut West Coast Swing and Hustle community page fresh. If you don't see your picture and biography, all you have to do is be a part of things, and you're in!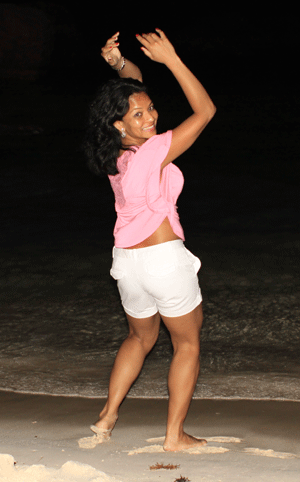 Growing up in Guyana provided many opportunities to experience the sheer joy of dance. A favourite memory is when my godfather would occasionally put on an LP, crank up the vacuum and would have all the kids dance with the movement of the vacuum while the area rug was being "hoovered" - crafty of him. My childhood was surrounded by dance, from the annual bacchanalia of the steel bands/street carnival, the indian dancing in movies and weddings, to the social graceful swaying of "two stepping" at the grown up parties, or on parents' toes.
"Formal" training began at uni, where I took several classes in the basics, and then applied them when I joined the ballroom team. I discovered and fell in love with samba from a fellow Brazilian student, and salsa from the Copa during a summer in the city. Although I witnessed West Coast Swing while living in LA, I did not participate as I was too distracted doing Lindy, East Coast Swing, Salsa and Samba. Besides this whole idea about starting with my right foot stepping forward threw me off. I found Erik through a weekend West Coast Swing workshop via a friend and got comfy with the whole right foot issue. I do not compete, but I do enjoy performing in shows.
I grew up watching dancers from the sidelines, not having the knowledge or confidence to do much social dancing. About 10 years ago I started belly dancing (Egyptian Cabaret and Tribal Fusion - my fav) and that showed me I could learn to dance and helped me gain confidence; I did student performances at libraries and a solo in the Village.
I've been ballroom dancing for a year and a half and learning West Coast Swing since January of 2015. Dancing has given me an opportunity to meet some awesome people. and I've never had more fun than since I've learned all these dances.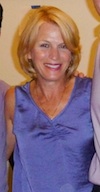 Growing up in Queens, New York, going out clubbing was the thing to do in the late 70's and 80's. I had done "THE HUSTLE" then and had a great time dancing and meeting many people. Going out dancing by myself back then was easy to do.
I learned about Erik's Hustle dance class in Norwalk, CT through the "Fairfield Citizen Newspaper". When I saw the ad, I was a widow for about 6 years and had always danced with my husband. We were always the first ones up at parties. When he died, I did not dance at all and thought this would be a way to go back to dancing so I joined January 2010. Dancing the hustle now is different than the way I originally learned. It is definitely a new experience and a fun one at that.

I am a New York City Hairstylist. I have 2 daughters 18 and 20. I enjoy being very active I ski, play tennis at least 2 times a week, bike , hike, and love my personal trainer, and now dancing is back on my list.
Susan Chen is best known to many as Erik Novoa's original "business manager" during the first two years he began teaching classes in Connecticut. Her friendly smile and her encouraging words made many newcomers feel welcome, and helped in establishing the Hustle and West Coast Swing dance community in southwestern Connecticut.

Having admired the films of Fred Astaire and Ginger Rogers as a youngster, Susan was finally able to begin taking regular dance lessons after her 40th birthday, to introduce some fun exercise into her low-key lifestyle. Although at the time she thought that was "old" to take up dancing, her love for those early east coast swing and lindy hop classes made her feel young at heart. She found that her asthma eventually went away and her overall muscle tone improved.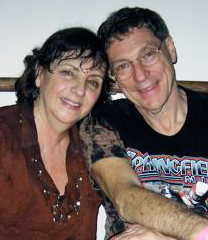 We started dancing several years ago. Sandy, a direct-mail expert, had been busy running her own marketing agency. Ed, who was working more than 60 hours a week for a major software company, needed something to help him relax. He no longer had the time (nor the knees) to keep letting off steam the way he had been for many years: off-road motorcycle endurance racing. We also wanted to do something together, as a couple.
We'd been going out socially with another couple, and we all realized that what we mostly did when we went out was eat, eat and eat. We spent money, we put on weight, and we got indigestion.
Together, we all decided to try something else with our nights out -- to try learning how to actually dance with people (rather than "freestyle": standing in one spot and wiggling). It was a little scary -- both of us had some musical sensibility, and like everyone else at college, we'd learned some kind of "freestyle" thing, but we'd never had any real training, nor really knew anything about actually dancing with a partner.