Pictures 2012

Dancing New Year's Eve CT was absolutely incredible. A mix of West Coast Swing, Hustle and Salsa in one ballroom kept everyone dancing through the New Year - Happy New Year 2013!!
See all the Dancing New Year's Eve CT Pictures
---

Our group dinner at Swingin New England was just part of the fun.
Renee & Andy draw each other randomly in the Newcomer Jack & Jill at
Swingin New England
.
---
22 of our dancers finish their last rehearsal before performing at the Ailey Citigroup Theater.
See their pictures.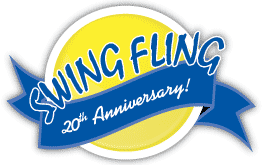 It was all hugs and blue lights at
Swing Fling 2012
.
---
Josh & Lura in their 1st place dance at
NY Swing Congress / Big Apple on July 21, 2012.
---
Erik & Anna, other dancers and friends attended the
NY Philharmonic's free concert in Central Park
on July 13, 2012.
---
Erik & Anna demonstrate
West Coast Swing on the rim of the Grand Canyon
on June 30, 2012.
---
Some of our pictures from the
Grand Canyon
and
Zion
.
---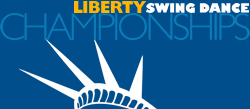 Our SwingShoes Group came together for another fun event. Liberty Swing was a great combination of serious competitions, great social dancing and a fun group dinner.
---

Disco America
was an exellent Hustle event, full of social dancing & competitions.
---

I had a great time at my own West Coast Swing birthday party on Thurs, June 7. Special shout out to Jane who also shared her birthday with me!
---
Our West Coast Swing workshops at Shoreline Swing in Niantic, CT on Sat, May 19 resulted in a great party night!
---
Josephine & Steve have a great dance at the Platinum Party in New York, NY on May 18, 2012.
---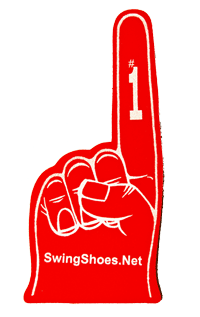 Our Swingin Into Spring group was incredible. We had 44 people in our group and had numerous placements in almost all divisions. We had a special "Tic-Tac-Toe" in the Newcomer division (3 placements in a row: 2nd, 3rd, 4th place).
See our
Group Results
---

Andrew and Kim have a fun West Coast Swing dance on April 26, 2012 at Dance Dimensions in Norwalk, CT

Cindy and Al have a great dance on West Coast Swing night in Norwalk, CT on April 19, 2012.
See more pictures.
---

Boston Tea Party was a sea of Orange (our group color). We had over 35 people in our group. Shot-glass toasts, group dinner, and Cheer Team made this one of the memorable events.
See the pictures!
---
Ligia and Mark show off their dance at
West Coast Swing night in Norwalk, CT on Thurs, March 8, 2012.
---

MADjam was a great event for West Coast Swing and Hustle. We had 12 people who made the trip to Reston, VA (but only 4 made it into the picture). Here is my
review and our group placements
.
Pictures of
MADjam's Showcase and Classic division
can be seen here.
---

Our West Coast Swing Advanced Class did an impressive job with our February routine. A little bit of hard work and a good song can make your night an outstanding life-time experience.
---

The Platinum Party brought out people from both the West Coast Swing and Hustle world on Feb 17, 2012. We also had a few people from the West Coast Swing workshops at The Ailey Extension earlier this month.
---
We have over 40 people consistantly coming to West Coast Swing night in Norwalk, CT. It's a good time, every time! Here's Megan and Harold enjoy a fun West Coast Swing dance on Thurs, Feb 16.
---

For the first time, West Coast Swing was taught at The Ailey Extension on Sat, Feb 11, 2012 in New York, NY. We were honored to be invited to teach at this amazing and historic dance facility. Teaching at the Ailey Extension was a direct result of our student Showcase in August 2011. (photo by Zach Held)
---

Wes & Mary Carrajat had a great time as DJs for The Connecticut Dancing New Year's Eve on Sat, Dec 31, 2011 in Stamford, CT. We were sold out for dinner and had a room of Salsa and a room of Hustle/West Coast Swing. It was a great way to start 2012!!