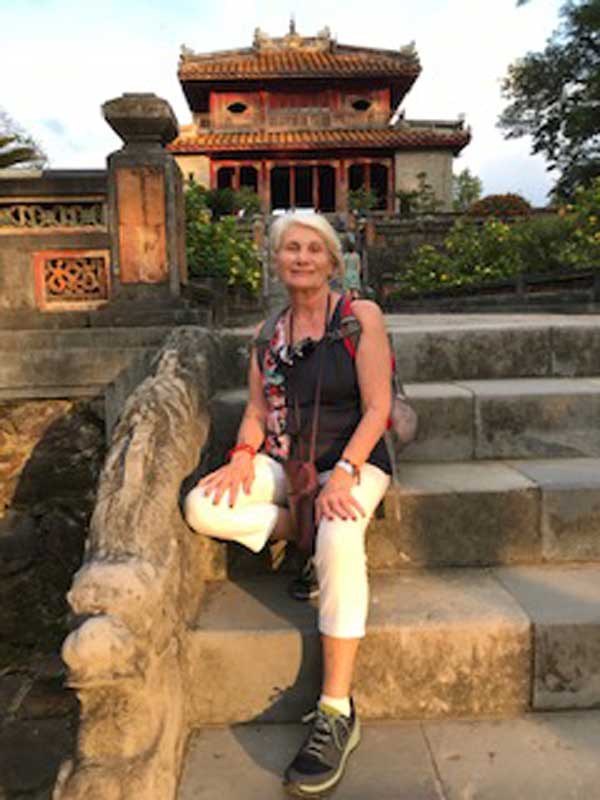 I was born in Rome. When I was 6 years old, I moved to Argentina and I came to New York (South Salem) in the year 2000 with my 2 boys. When I was living in Buenos Aires, I started "dancing" at the age of 10. It was called "gimnasia rítmica" and then "expresión corporal"(body expression) with Patricia Stokoe, inspiring teacher, dancer and creator of this artistic discipline in Argentina. We had an excellent improv dance group for years! The concept was awakening the awareness of the body by using different techniques to improve your own creative dance and movement. I also took ballet and flamenco classes when I was younger. It did not work for me! My feet were killing me! Later in life, I really enjoyed tango and salsa lessons, and belonged to a theater group for six years which added to continuing a creative process. I pursued most of my studies in Argentina. I finished college in the United States at SUNY Binghamton and my Masters in French in Paris, with Middlebury College.
Once back in the United States, I explored ballroom dancing! Nothing competitive, just social dancing! I had so much fun learning all the different moves! Through a friend, I found Erik Novoa, a wonderful, fun and patient teacher who introduced me to West Coast Swing and Hustle. These two are my favorites! I have never missed a class since I started some years ago, only when I was sick! I have learned so much and I am happy to be part of a big diverse WCS group! We never miss a chance to go dancing or take part in interesting and fun activities outside class! We have grown into a big dance community! It's fulfilling to be able to dance with different partners and learn so much from each one of them! Erik also organizes various week end workshops where he continues adding to the dance learning experience.
Dancing is a passion and it has become the main energy that my mind and body need at this moment in my life! Another passion is teaching, doing yoga, zumba, hiking and traveling.
I am a foreign language instructor: French, Spanish and Italian, and I am also a Court Interpreter, helping the latino community in the nearby Courts. Presently, I have decided to work less in order to have more free time to enjoy all of my priorities which are many! More dancing, going to see plays, enjoying music, traveling and foreign films!