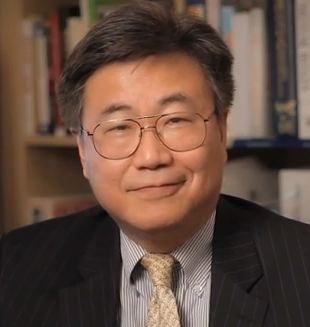 I was born in Tokyo, Japan and moved to Chicago when I was 11 years old. I went to school in Japan and in the U.S. so I am bilingual and bicultural. In the U.S., I lived in Chicago, San Francisco and New York. Prior to establishing my IT company, CMIT Solutions, I worked for major global banks in New York and Tokyo and traveled to countries in Asia, North America, Central America, South America, Europe, Russia, China, India, Australia, etc. for business.
When I used to travel to different countries, I used to dance with local people. I was able to dance Tango in Argentina, dance Samba in Brazil and danced Waltz and Salsa in Beijing, China. It did not matter that I did not speak Spanish or Portuguese or Chinese. Dancing is international language and immediately you can become friends with the local people.
When I went to Fordham Prep in the Bronx, I was a member of the Dance Club so it was my job to ask the girls to dance first as all the boys were on one side of the room and all the girls were on the other side of the room. Nobody wanted to be turned down by a girl in front of other guys so it was up to me to get the dance social started. So that was probably the first exposure to dancing.
And after I saw the movie "Dirty Dancing," I wanted to learn how to dance like Patrick Swayze. So I started to take group lessons from Judy Hatton, Sandra Cameron and took private coaching from Paul Holmes, John Nyemchek, Bill Davies and other fantastic dance instructors in New York. I then started to compete in ballroom dancing. I did one pro-am competition with Amy Block and won first place. After that I started to dance competitively in amateur ballroom dancing with various amateur dance partners in Latin and Standard as I wanted to be a good dancer and also a good leader.
I was fortunate to have Katusha Demidova as my main coach but I also was coached by Charlotte Jorgensen, Jonathan Wilkins, Bill Davies, Stanley McCala, Terri Boucher and many other unbelievably talented professional dancers. I learned so much from each of them. I danced 10 dance (Rumba, Cha Cha, Jive, Samba, Paso Doble, Waltz, Foxtrot, Tango, Quicksteps and Viennese Waltz) in Bronze, Silver, Gold, Novice and Open level in International style competitions. I did well in the dance competitions thanks mainly to my talented and beautiful dance partners who were kind enough to with me.
I competed in Japan where the dance floor was square shape and each competition had 300 to 400 couples. I also competed in the U.S. where the dance floor are rectangular in shape and each competition had 20 to 40 couples. I had to use different routines depending on where I was competing since the shape of the dance floor was different in Japan and in the U.S. I particularly enjoyed dance competitions in the U.S. where I was able to have interaction with the audience who cheered us on.
After competing for years I stopped competing and I started to go to dance socials in Westchester and Connecticut. I knew how to dance most American style dancing but I was not familiar with West Coast Swing, so I asked around to find the best teacher in our area. I found out that Erik Novoa is the best West Coast Swing instructor in our area, so I started to take group lessons in WCS about a year ago. It has been great learning WCS since everybody in the class are so nice and Erik is teaching us the proper way to dance WCS.
I love international style ballroom dancing but West Coast Swing is amazing dance since you can dance WCS to almost any music, and WCS also allow ladies more freedom to express themselves.
Important things about dancing for me are: (1) enjoy dancing (2) good music enhance dancing (3) learn from good dance teachers to improve our dancing and (4) thank our dance partners since they make dancing so special.