Musicality II on September 16, 2023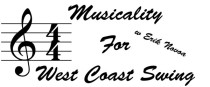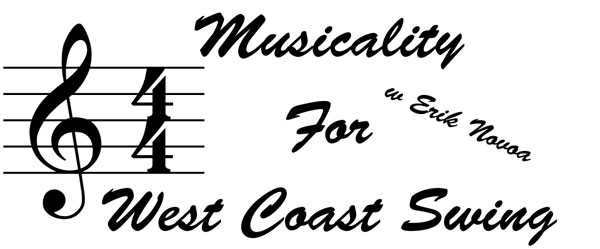 Musicality II for West Coast Swing:
Accents and Breaks
Saturday, September 16, 2023
4:00-8:00pm: Workshop
8:00-11:00pm: Social Dance Night
Norwalk, CT
Get ready to expand your musicality with Part II. Musicality Part II is designed to build upon what you experienced in the the first part of musicality. We'll be exploring how to dance to accents in the music and how to hit the breaks (when the music stops). After these workshops, you'll begin to fully understand how to compose a dance based on its musical structure while using your partnership to acknowledge strong and subtle musical moments. These workshops are specifically designed for West Coast Swing dancers who want to expand their own musical consciousness and develop a greater appreciation for the dance.
https://swingshoes.net/calendar/eventdetail/1563/musicality-ii-for-west-coast-swing
---
Musicality II for West Coast Swing: 4:00 - 8:00pm Musicality II Workshops and 8:00-11:00pm Social Dance Night.
8:00-11:00pm - Social Dance Night Party. Dance the night away to the best West Coast Swing music. We'll play some Hustle, Salsa, and Nightclub Two Step upon request, too.