This information will give you some recommendations for footwear for both men and women for West Coast Swing and Hustle. Your shoes can give you a significant advantage in your movement by preventing unnecessary resistance and placing your body in the right place for the respective dances.
What Shoes Do I Wear?
All the dance shoes that are listed below are most conveniently tried and purchased at your local dance event. Aside from dancing, buying shoes is one of the main reasons to go to an event. Most of these shoes have suede soles, which makes them feel perfect on dance floors.
Worldtone Dance in NYC is an excellent source for all of these dance shoes and more. While they do not offer online shopping, check them out in person to try on different styles.
Shop local! When in doubt, support your local dance store. You'll have the opportunity to try on shoes, and they can often order exactly what you need if it's not in stock. Find a dance shoe store near you.
For Men
The Traditional Oxford
A simple, men's standard Oxford shoe (leather sole) will work very well for various occasions and floors. However, as you get more serious in your dance life, you'll want real dance shoes. Below are some suggestions: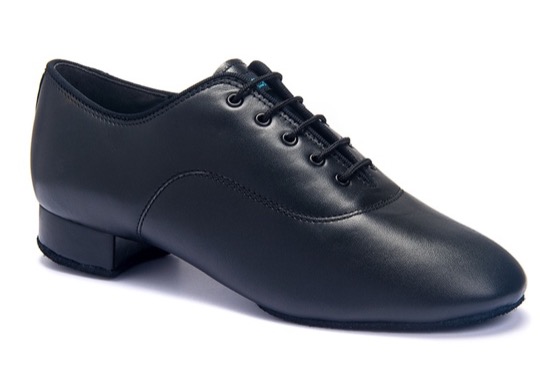 This is a lycra, black "Tango" shoe with a 1" heel. I personally like this for both West Coast Swing and Hustle (performance and social dancing) because it allows full motion of the foot from ball-to-heel action. The lycra material gives it a matte finish, but the shoe can also be found in buck leather and patent leather.
International Dance Shoes: Tango – Black Calf, Black Patent, AirMesh.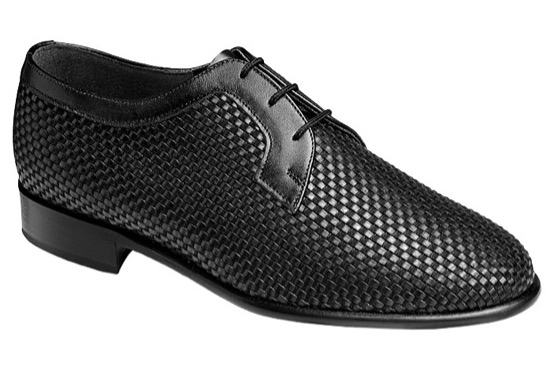 This is a leather weave with a leather sole, perfect for street, bar, or dance floor. The leather sole is not as ideal as suede for the serious dancer, but these are an excellent "all weather" shoe.
DanceShopper: Supadance 6700 Black Weave.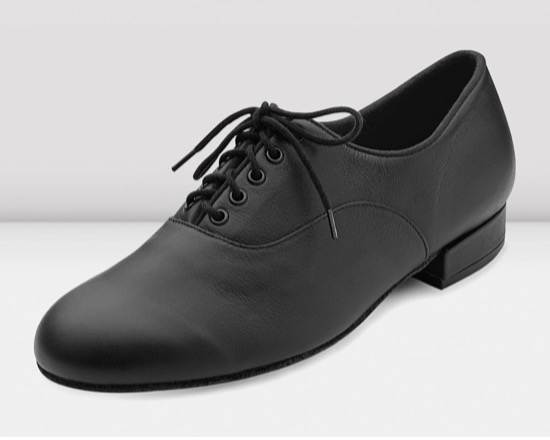 This is a timelessly stylish and traditional Oxford style men's dance shoe in full grain leather. Flexible suede sole gives greater ability to point, flex, spin, slide, and turn. 1" heel with cushioned insole for extra shock absorption.
Bloch: Mens Xavier Ballroom and Latin Shoes S0860M.
---
For Women
The Traditional West Coast Swing Shoe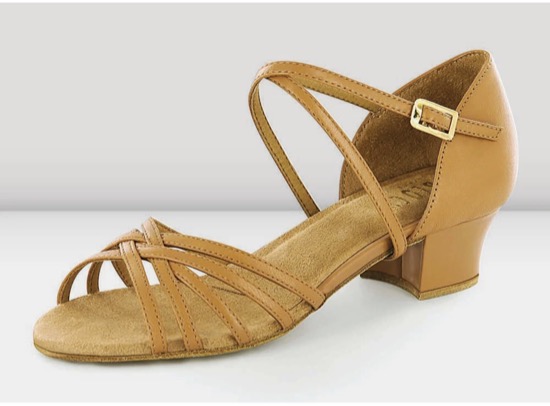 These shoes are the "gold standard" for women's shoes for West Coast Swing. They are used from newcomer through Champion level. Although they come a variety of colors, most followers have the beige/nude color in their bag.
Although they don't have the same look as a ballroom high heel, they provide a small lift while still allowing you to "anchor" / settle your weight back. The front straps also allow comfort not found in closed toe shoes. Below are some suggestions:
Bloch: Ladies Annabella S0806L. Available in natural or black. Order the same size as your street shoe size. The Bloch version has a quick release buckle (not the hook). These are nicer than the VeryFine shoes in that they have a softer material on the inside of the straps.
DanceShoesStore.com (formerly Apple Dance Shoes): VeryFine 1670C Classic Tan Leather. Also available in additional colors and finishes. For the VeryFine brand, order a half size smaller than your street shoe size (e.g., if you regularly wear 8, order 7.5).
SupaDance: Style 1426 – Taupe Coag. Also available in additional colors.
Dance Connection: Comfort Strappy – Tan Leather. Also available in additional colors and finishes.
Popular Shoe for 2022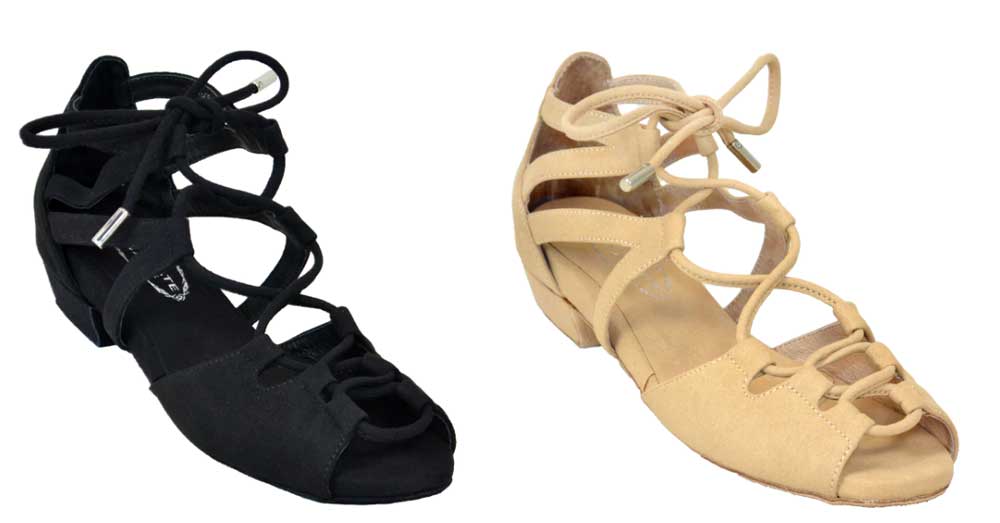 These strappy sandal-like shoes are quite popular. In 2022, you can find many of the top professionals using this style of shoe.
Dance Connection: Ultimate Boho. Order them 1/2 size smaller than your regular shoe size.
Dance Boots
Dance boots have become trendy in recent years, which offer a more casual look (and comfortable feel). They can be found in ankle, mid-calf, and knee heights, and offer a low 1" heel and suede sole.
Dance Connection: Ultimate Fashion Boots.
Swayd: Dance Boots.
The High Heal
For Hustle it is very common to dance in a Latin heel. There are many different styles of the straps and height of heel. This is based on individual taste and feel. Although some women are able to social dance and perform in these shoes, many wear lower heels (such as those used in West Coast Swing) for social dancing and keep their fierce shoes for when it really counts (or for shorter intervals). Although, these shoes might be the most challenging in which to dance, they are also the easiest to find:
Get them from SupaDance, DanceShoesStore.com, GFranco Shoes.
---
Dance Sneakers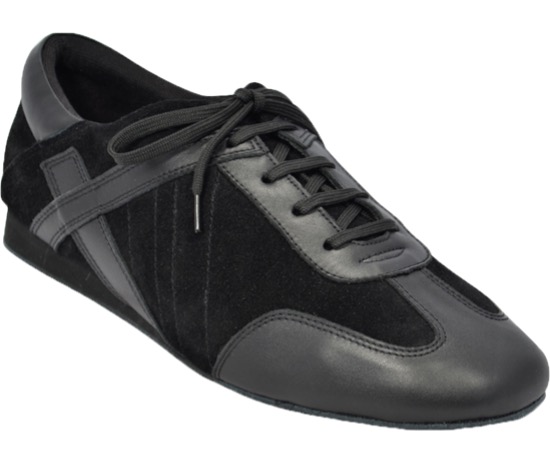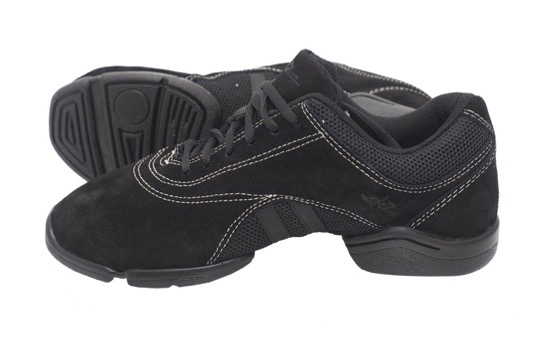 Every true dancer's secret weapon...a great pair of dance sneakers. There are times for performance shoes, a time for fun social shoes, and a time for sneakers. If you are investing many hours on the dance floor for lessons, workshops, and social dancing, then dance sneakers are a must.
They are different from regular sneakers in that their soles a made of either suede or a hard rubber that does not stick like regular sneakers. They are a worthwhile investment, last for a long time, and will help prolong your dance journey. They are generally unisex, but some stores have various styles to match all tastes and fashions.
Get them from Sansha, Bloch, Dance Connection.
Fuego Dance Sneakers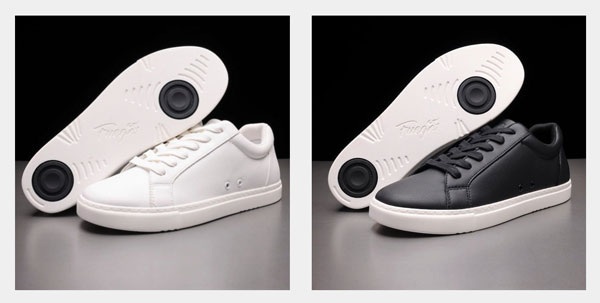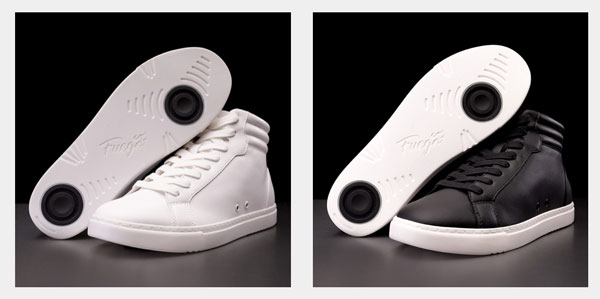 I've recently been using these sneakers (2022), and I really like them. They are very comfortable and make me feel very creative.
If you are interested in these sneakers feel free to use the discount code "SWINGSHOESFUEGO" or use this link to get a 10% discount on Fuego Dance Sneakers.