West Coast Swing (Week 4) in Norwalk, CT
Thursday, July 22, 2021, 07:15pm - Thursday, July 22, 2021, 11:00pm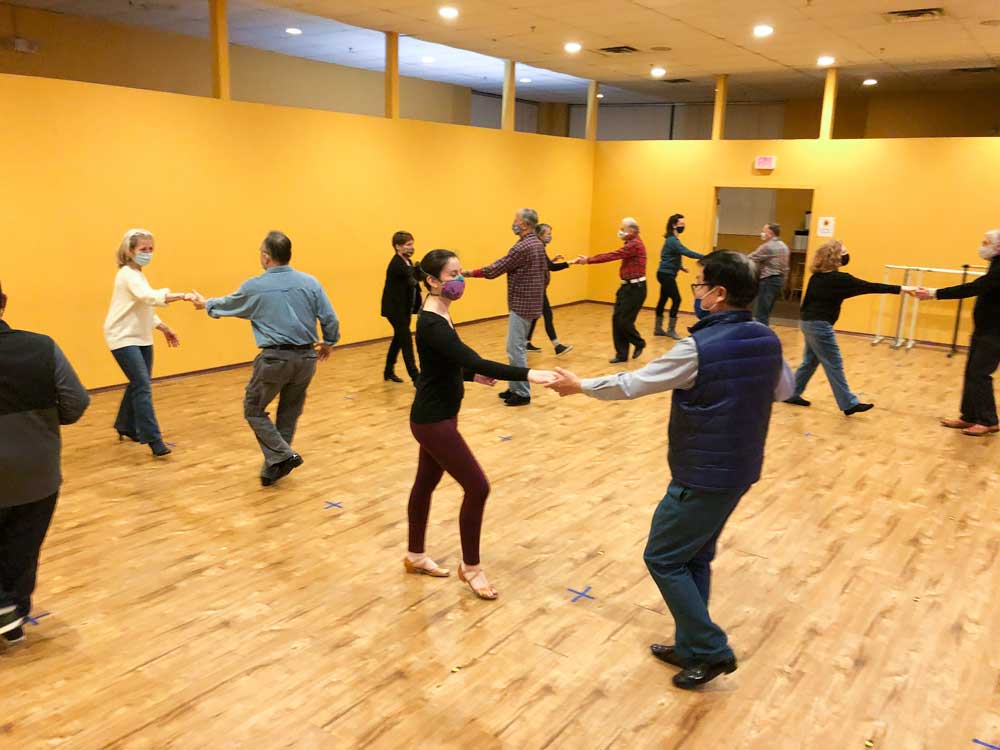 West Coast Swing in Norwalk, CT
Every Thursday
West Coast Swing is one of the many different styles of swing dancing originating from the original 1928 Lindy Hop. West Coast Swing is so much fun to experience because it incorporates many different styles of movement and music. It is known as the smoother and sexier version of the swing dance family.
Important Information
Fully-Vaccinated Classes: Our classes are currently only for fully-vaccinated students who are not immunocompromised. Students are asked to pre-submit a picture of their completed vaccination card by e-mail.
Masks: By having fully-vaccinated classes, the students will have the option to dance without their masks (and may elect to use their mask if they choose).
COVID-19 Waver: Please print, sign, and bring this waiver to your first returning class.
Rotating: Students have the option to rotate or dance with their own partner.
Common Sense Health: If you are not feeling well, have a cough, are sneezing, or have a fever (greater than 99.9), please do not come to dance class.
Registration: You must pre-register for these classes (see below). We will not be touching credit cards or cash for these classes.
7:15pm: Check-in for 1st Class
During our check-in process we will take your temperature, have you sign a waiver (if this is your first time at the studio), answer some health questions, wash your hands, and enter the studio. Our doors will remain closed once the class begins. Please bring your own water.
7:30pm: West Coast Swing (Beginners)
This class is a beginner class that is designed for the newcomer. This class will examine West Coast Swing from the beginning, guiding you through the basic steps and rhythms of West Coast Swing. Each week, the class will review and continue learning new moves and techniques. This class is also encouraged for dancers who are familiar with West Coast Swing because it will help continue to develop their technique and fundamentals.
8:30pm: Check-in for 2nd Class
Please wait in your car (or outside) before entering the studio at 8:30pm. We will use the same process as with the 7:15 check-in (see above).
8:45pm: West Coast Swing (Int/Adv)
This class is designed for students that already have some knowledge of West Coast Swing and/or have taken the beginner class enough times to perform the basics fluidly. In this class, we will focus on intermediate moves, syncopations, styling, and musicality. Occasionally, this class will learn choreography to incorporate all the aspects of West Coast Swing that have been learned and to explore new aspects of the dance.
Note: This class is by invitation. Please check with Erik prior to attending this class.
9:45pm: Social Dancing
Enjoy some time dancing and socializing! This is where the magic happens. The more you dance, the better your dance will become.
Cost
Pre-Registration: All students must pre-register to attend.
Without a Class Card: Please register using the "Regular Purchase" selection below.
Class Card holders: Please register using the "Class Card Registration" selection below. We will accept class cards that were purchased prior to COVID-19.
1 Lesson: $20
Second class: add $10 (subject to level appropriateness)
Location
Dance Dimensions
15 Cross Street
Norwalk, CT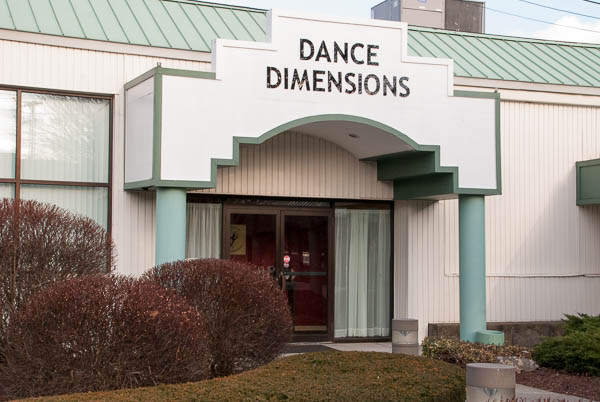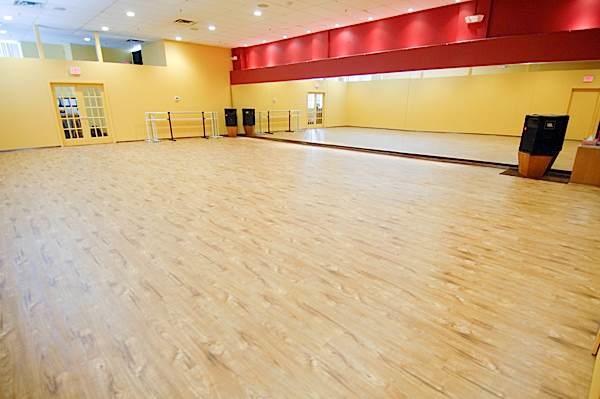 Important Location information:
Dance Dimensions is located on Route-1 (Cross Street) in the same shopping area as these other establishments: Brain Balance, Dogs Gone Smart, and Goodwill.
Parking Area
There is plenty of parking adjacent to Dance Dimensions. The parking area is well lit and marked. Please park closer to the entrance because that will place you closer to the studio entrance.