West Coast Swing to Gangnam Style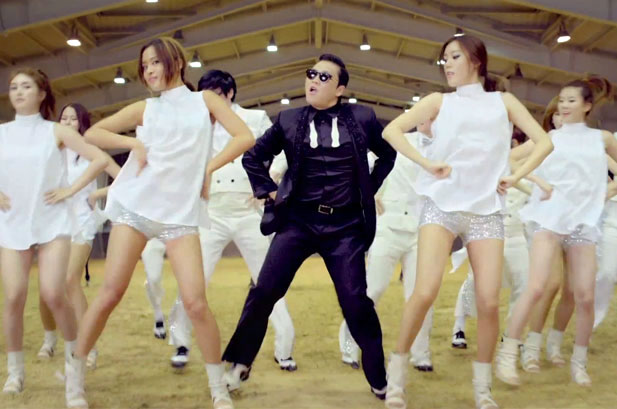 This month, Anna and I wanted to choreograph our West Coast Swing advanced dance class in Norwalk to a really fun piece. There are times when we want to choreograph to Blues or R&B to bring out the essence of Swing, but this month we wanted to be more carefree.
Hurricane Sandy
Hurricane Sandy occurred on October 29, leaving many of our local dancers in the Connecticut area without electricity for many days. We knew that any dancers who showed up to our classes would want to forget about all the difficulties that they were dealing with at home. We felt that Gangnam Style would be the light-hearted, pumped up song that would lift spirits as people recovered from any challenges they faced.
A Catchy, Fun, Korean Song
Anna was first introduced to Gangnam Style by PSY in mid-August of 2012 by one of the hight-school students who she tutors in Stamford, CT. Anna played this video for me later that evening to show off the catchy tune, interesting dance style and youthful relevance (it was known by high school students on YouTube before even being played on the radio). By the end of August, Gangnam style already had a million hits online and was becoming an internet sensation. Possibly the most interesting phenomenon about this song...it's entirely in Korean.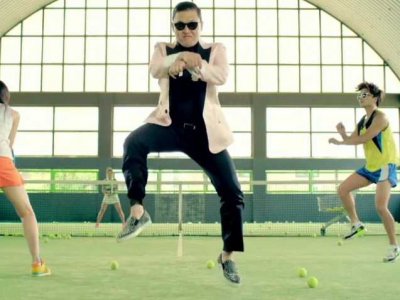 At the time when Anna and I were discussing our musical choices for November's choreography, we realized that this would be an interesting choice for a number of reasons. First, it was a fun sounding song. Second, it was the top song on the pop charts. Third, it's chorus had a line dance that could be utilized to engage an entire class. And forth, it was in Korean - this means that we would have to listen to the sound of words (the Prosody) rather than the literal meanings of the words.
Ride with Gangnam Style
Anna and I are just "biting at the bit" to get to the chorus with the class. This incredibly famous section of the music video is very fun and kitschy. As much as we love teaching our students the nuances of connection, the details of a movement, and the musicality of true Swing music, we also love when we can mix in a little bit of relevant pop culture. Don't be surprised if you see other top West Coast Swing professionals using this Gangnam "horse" dance during one of their Champion-level Jack & Jill divisions. You'll be able to say that you have as much Gangnam West Coast Swing style as they do.
Here, you can see our West Coast Swing choreography review video (with some of our students). This article is coming out on the second week of class so our choreography is not quite complete and our students are still learning the movement. Maybe we'll ask them to wear blazers and sunglasses for the last class of the month.