Valentine's Day Weekend for a Dancer
Anna and I are looking forward to our Valentine's Day weekend. For most people, Valentine's weekend is an attempt to have idealistically, romantic experiences mixed with chocolates and flowers. Not us!
Romantic Rehearsal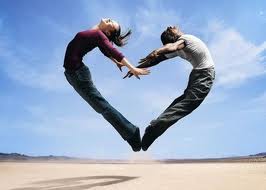 Today - Friday, we'll be kicking off our weekend at the rehearsal studio. We are in the process of resurrecting two of our routines: our Hustle routine to Ke$sha's "Take It Off" and our cabaret routine to Tony Bennett's "Favorite Things".
We spent last weekend sketching the routines and reviewing our own videos so that we could attempt some full run-throughs. This weekend will be about breathing life into both of these pieces.
The goal during these rehearsals will be to iron out any technical glitches we might have, add more characterization, re-choreograph any elements that weren't optimal and to run, run, run to build stamina.
As a symbol of our love, Anna and I will take great care to make rehearsal enjoyable. Rehearsal can often be a stressful environment. It's not easy for two people who care about each other to be exerting themselves at their physical maximum for an artistic goal. We will make sure that our run-throughs are challenging enough to push us, yet caring enough to back off the throttle before riding off the emotional cliff.
We also set up good rewards for the end of our rehearsals - we like to go out to dinner or watch a movie to celebrate our collective achievement.
Saturday - West Coast Swing at The Alvin Ailey Extension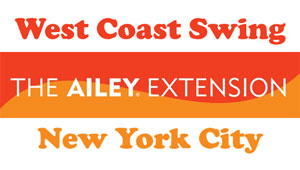 On Saturday, we'll be teaching West Coast Swing beginner workshops at The Alvin Ailey Extension in New York City. We can't begin to tell you how excited we are about this. The Alvin Ailey studios is one of the best dance facilities in the world. We were invited to teach because of our students' performance during Kat Wildish's Performing in New York Experience show which was held at the Ailey Citigroup Theater last August.
Personally, I'm excited to see if people come to these workshops to meet people or if a few couples will come as part of their Valentine's Day Weekend experience. I honestly believe that if a couple comes to a partner dance class it will make them closer. Learning a partner dance is like learning a language - it's a shared experience which creates a bond.
The act of learning to dance together also reveals many character traits. For leaders, it shows how one handles the challenge of controlling one's own body while simultaneously taking care of someone else. For followers, it shows how one can be receptive to the ideas of another while simultaneously adapting to one's environment. These are excellent exercises for any important relationship - it's all about building trust and clear communication.
Sunday - Back to rehearsal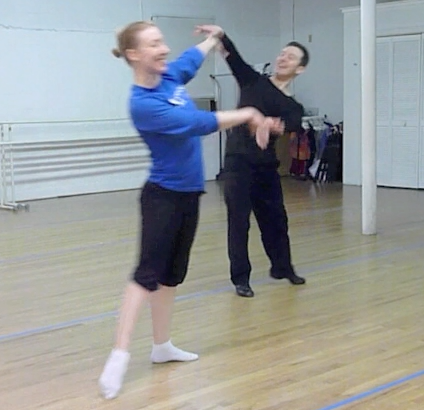 On Sunday, we'll be back at the studio rehearsing our routines. I'm excited to be in full run-through mode for our existing two routines. I'm also hoping that we'll start choreographing our new West Coast Swing routine.
The choreographic process is one of most daunting of my dance career. I've realized that I can not look into the mirror when I'm creating new movement - it disturbs my concentration and never meets my expectation. So we'll close the curtain in front of the mirror and start to sketch out the structure of the new routine. Our new song has a lot of verbal and literal meaning so I'm hoping to find some movement that captures some of the verses. If Anna and I can begin to sketch the first 30-45 seconds of this routine by the end of Sunday's Valentine's Day Weekend rehearsals, I'll be very content.
Valentine's Day Weekend to Us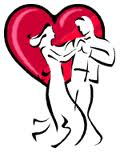 For Anna and me, our weekend will be filled with dance. Part of that will be grueling rehearsals where our trust and love for each other will have to trump the effort of running routines that, in our eyes, are never quite perfect. Our Saturday, will be about sharing the love of dance with others. We want to show how partner dancing like West Coast Swing can be a great way to meet people and have a good time, while also demonstrating that how a person participates in new experiences is symbolic of how they might handle a new relationship. Our Sunday will be about enjoying the fruits of our Friday rehearsal and also creating new works using trust, love, support and encouragement.
It sounds like it's going to be a great Valentine's Day Weekend - but I'll probably also get flowers for Anna.