Western CT Outdoor Adventurer Dance Party Was Fun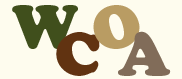 Last Saturday, February 22, 2014, we hosted our 3rd Western CT Outdoor Adventurer Dance Party. It was a really fun time that was attended by people from our Hustle and West Coast Swing dance community and the Western Connecticut Outdoor Adventurer (WCOA) Meetup group.
We are thankful that people like John Porter, who is a Hustle and West Coast Swing dancer and also a leading member of the WCOA group, look to us to help co-produce a great social environment where people can mingle, learn a fun dance, and party.
Setup the Party at The Riverview Bistro in Stratford, CT
Anna and I picked up our friend Amy around 4pm to pickup the sound system and lights from our storage unit. Once we got the car packed, we drove to the Riverview Bistro in Stratford, CT and arrived at 5pm to start setting up.
While Anna explained the check-in process to Amy, I started connecting my laptop, mixer, and sound system to the surround sound speakers of the Riverview Bistro. Once connected, I balanced our microphones, which we would use to teach the lesson, with the music so that people would be able to hear us teach even when the music was playing.
After Anna and Amy were prepared for check-in, and the sound system was thoroughly set up, it was time to light up the room. The room is a big space, approximately 40 feet by 40 feet and it only has regular white-light sconces and some halogen spot-lights for the entire room. It's perfect for dinner, but a little dull for a party.
I decided to color the room with multi-color, LED up-lights. It completely changes how the room looks and feels, and gives me a way to create a party atmosphere visually.
The West Coast Swing Lesson
The doors opened at 7pm, but our West Coast Swing "Crash Course" mini-lesson started at 8pm. By the time we started we had about 70 people with a mix of people from our dance community and people we had just met.
The lesson was fun. People were saying hello to each other, trying something totally new, and having a good time. We got through a Sugar Push, a Right Side Pass, and a Left Side Pass in 30 minutes. Many people were having a good time trying their first West Coast Swing patterns.
We made sure to keep the lesson light and fun. This lesson wasn't the type were we could get to technical or focused on challenging movement. We just wanted newcomers to get a taste of West Coast Swing and feel that it was attainable with minimal effort.
A Fun Dance Party with West Coast Swing
Once the lesson was over, it was time to party. I made sure to play West Coast Swing pop-genre music for the early part of the party while people who took the lesson continued to try their new steps. But after a few songs, many people wanted to just have a good time without feeling like they had to do West Coast Swing. That's when I switched gears by playing some of the biggest party hits from the 80s and 90s. A little Cindy Lauper, Prince, and Donna Summer always keeps people happy.
But then it was time to return "home". I segued back to the West Coast Swing genre with "Start Me Up" by The Beatles and kept playing music for another couple of hours.
And a good time was had by all!
See all the pictures of the Western Connecticut Outdoor Adventurer Dance Party in Stratford, CT