| | | | |
| --- | --- | --- | --- |
| Saturday, January 28, 2017, 07:00pm - 11:59pm | | | |
West Coast Swing
w John Festa
(Living Legend of Dance 2006)
Saturday, January 28 / Norwalk, CT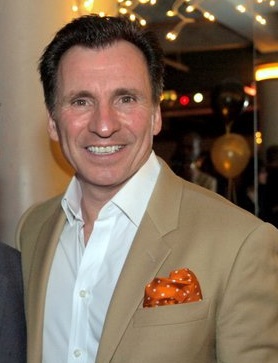 Let's have some fun Saturday, January 28. Erik Novoa and John Festa will be teaching West Coast Swing workshops and DJing a dance in Norwalk, CT.
Erik Novoa will start the evening with a "Fun Moves" and John Festa will teach his famous "Own Your Swing" workshop, bringing the essence of West Coast Swing to you. There will also be a simultaneous beginner class for newcomers to attend (all are welcome).
John was the first West Coast Swing DJ that I ever heard and continues to be one of the most sought after DJs in the swing scene. He has been a Champion-level dancer for as long as I've known him. He embodies a true swing style that is the representative of origins of swing dancing - he learned swing dancing from his parents who were also avid dancers. His smooth and pure West Coast Swing is polished by his former ballet training.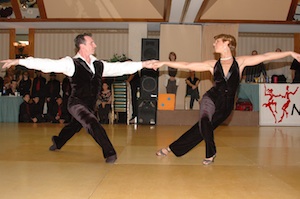 In the mid-1990s, John originated the most prominent West Coast Swing scene that New York City has ever seen, the North River Bar. His music, ambiance, and dancing put New York City on the West Coast Swing "map."
As a judge, he is particular to the technical details of connection and musicality. As a dancer, he perhaps one of the most elegant. As a DJ, he his remarkable. There is a reason why people will always talk about John Festa regarding West Coast Swing music, he has captured the soul of swing.
Get ready to have a great learning experience from one of the living legends of our dance world. What he has to offer in his dance ability and musical understanding will change how you swing forever.
---
Schedule and Pricing
---
Hotel in the Area
Extended Stay America - approx $75
400 Main Ave, Norwalk, CT
203-847-6888
Location
Dance Dimensions
15 Cross Street
Norwalk, CT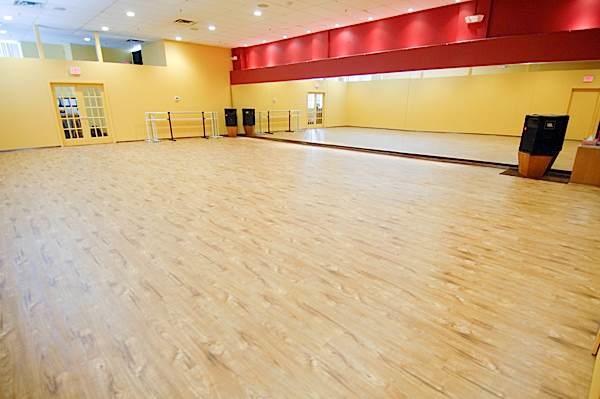 Important Location information:
The studio is located on Route-1 in the same shopping area as these other establishments: Brain Balance, Dogs Gone Smart, and Good Will.
Parking Area
There is plenty of parking adjacent to Dance Dimensions. The parking area is well lit and marked. Please park closer to the entrance because that will place you closer to the studio entrance.