| | | | |
| --- | --- | --- | --- |
| Saturday, October 11, 2014, 01:00pm - 11:59pm | | | |
West Coast Swing
w Jerome & Bonnie Subey
Saturday, October 11, 2014 / Norwalk, CT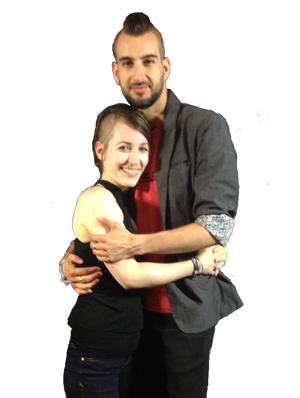 On Saturday, October 11, 2014, Jerome and Bonnie Subey will be teaching West Coast Swing Private Lessons and Workshops in Norwalk, CT. Jerome and Bonnie are one of the top West Coast Swing All-Star couples in the region. They are known for their funky, hip-hop style dancing and their amazing Mohawk hair. They are also one of the top, consistent competitors in their division, bringing an edgy feel and look to their dance. They met and married on the dance floor and continue to excite audiences every time they dance together and with other partners.
These workshops will explore what makes West Coast Swing interesting and unique. Jerome and Bonnie will teach their nuances of connection and partnering, guide you to more creative leading and following, then inspire you with their special edgy "Mohawk" moves workshop, to show you how all their technique and moves can be applied if you treat your dance like a game. It's going to be a fun day with a very creative couple.
Of course, both Jerome and Bonnie are available for private lessons before the workshops for those who would like to maximize these artists' first venture in Connecticut.
Subeys at the French Open
---
Afternoon Private Lessons (1-4pm)
Schedule a Private Lesson with Jerome or Bonnie.
Private Lessons are $80 (includes floor fee)
---
Workshop Schedule & Pricing:
Special Deal - $50-70 for All Workshops and Party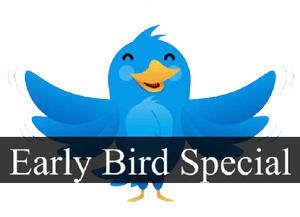 These special deals are for the awesome students who know they want to get the most out of all the workshops. Most people take advantage of these special deals to save money and to solidify their future plans. Pre-Registering for the entire event is a student's way of saying, "yes, I'm in!".
Includes all workshops & dance (Dance only? See below)

$50: Before Mon, Oct 6 - This Discount has passed
$60: Before Sat, Oct 11 - This Discount has passed
$70: On Sat, October 11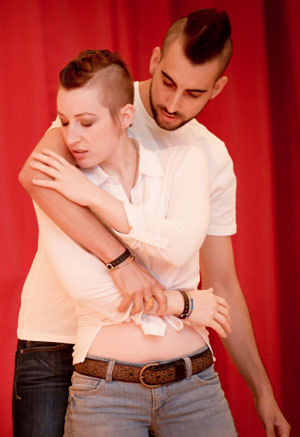 5:00pm - Powerful Partnering: How to connect better with anyone
Level: Adv Beg
Communication is crucial in daily life, and no less so in partner dance. In this class we will discuss 3 major ways we communicate in dance, how they impact the dance experience, and how to communicate more effectively. Included in this course are fundamental connection concepts which, if you have already learned, are important to frequently review, and if you haven't, will improve your dance immensely.
* You must know the basic rhythm and footwork of WCSwing to attend this class and be able to sustain a basic level social dance.
6:00pm - Creating Space for Creative Dancing
Level: Adv Beg
Finding time and space to express yourself while you're dancing can be very challenging, especially when you're trying to remember the movements, traverse the subtleties of connection and still stay on the beat. We will show you a simple push break variation that will give you better connection sooner and allow you space to play. If you don't think you're a creative type, don't worry, we'll show you a footwork variation or two so you can play in class and beyond!
* You must know the basic rhythm and footwork of WCSwing to attend this class and be able to sustain a basic level social dance.
7:00pm - Break
Light food (pasta/pizza) and beverages will be provided.
* or please let us know if you are bringing any food to share.
7:30pm - Mohawk Moves
Level: Intermediate

Here we will show you a couple of movement variations that we frequently play with, and how we style them. Both leaders and followers get to style in our class! Not only will we show you how we style, we will give you tips on how to bring out your own unique style when you're dancing.
* You must be able to sustain a social dance in West Coast Swing with a variety of people and be able to lead/follow a whip with a double outside turn.
8:30pm - The WCS Games
Level: Intermediate

Here we will break down how and when to use your bow. Not the weapon, but the important concept based on it that is used in many movements that you might not even be aware of! Becoming comfortable with this concept will help take your dancing to the next level.
* You must be able to sustain a social dance in West Coast Swing with a variety of people and be able to lead/follow a whip with a double outside turn.
9:30-12:00am - West Coast Swing Party (DJ: Erik)
The Dance is Included with any workshop
or $10 at the door
Music: Plenty of regular West Coast Swing music (including Blues, swing, pop, R&B, and late night groovy tunes).
---
More About Jerome and Bonnie Subey
Bonnie and Jerome met on the dance floor, and from their first contact, the passion was apparent. Even though they come from different countries (with different languages!) and different dance backgrounds, their dance styles complete one another, giving Jerome and Bonnie a specific style entirely their own. Their complementarity as a couple brings out the passion they have for dancing, teaching, and always wanting to improve.
Jerome Subey
Jerome has been dancing since he was 3 years old, starting with ballet for two years. Then he did Hip Hop for over 10 years. At 19 he started his first couples dance, Rock'n'Roll, followed by Boogie and Lindy Hop, before going to West Coast Swing in 2008. In order to provide quality lessons he trained to teach WCS Duodanse in France. Then he spent one year in Montreal to continue educating himself with professional American dancers and to compete. By the end of only 1 year of competition he went from Novice to All-star level and received two PDIA teaching diplomas.
Bonnie Subey
Bonnie started West Coast Swing dancing at 14 and hasn't looked back. Prior to that, she did a little gymnastics and some bellydance, which gave her a unique foundation for West Coast. Since falling in love with West Coast Swing, Bonnie has dabbled in Salsa, Blues, Lindy, Balboa, Hip Hop, Bachata, and what little Modern she learned in an intro college class, as well as trying to follow anything anyone tried to throw at her. Bonnie's versatility, musicality and strength make her a formidable dancer, but her patience, understanding and experience make her an excellent teacher.
Hotel in the Area
Extended Stay America - approx $75
400 Main Ave, Norwalk, CT
203-847-6888
Location
Dance Dimensions (old)
3 Quincy Street (BACK OF BUILDING)
Norwalk, CT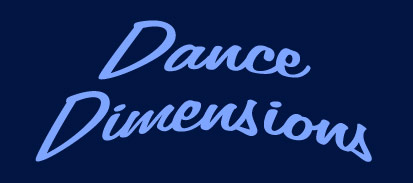 Important Location information: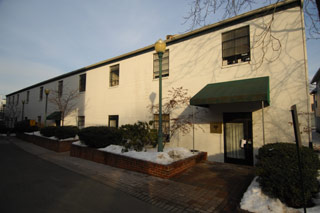 Enter though covered parking area on Butler Street
* Plugging the address into your GPS will put you on the opposite site of the building.
From West Ave, at Getty Gas Station, turn on to Butler Street. Make first Left through black iron gates into Parking Area for 3 Quincy Street (rear).
Parking Area