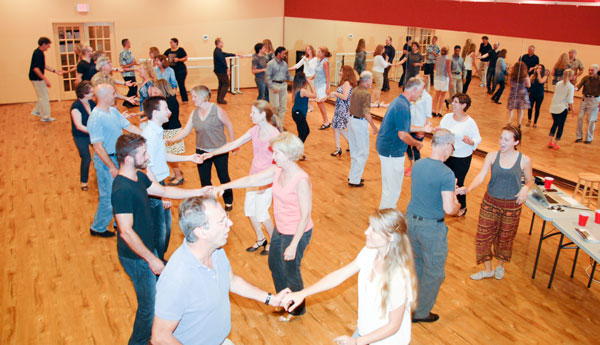 West Coast Swing Weekly Classes
West Coast Swing is one of the most versatile partner dances. It is highly musically interpretive and can be done to many different styles of music.
Levels
We offer Beginner, Intermediate, and Advanced classes. Our students have started their dance journey with us and continued to perform in New York City and compete at the Advanced division of the national circuit. You don't have to perform or compete to meet many new people and have a great time!
Locations
Our home base is at Dance Dimensions in Norwalk, CT (15 Cross Street), but we also host classes in other locations in Connecticut, New York City, and Westchester. See the details of the specific event for locations and times.