International Rally West Coast Swing 2020
SwingShoes Group Information
The International West Coast Swing Rally 2020 is coming! In the next months, we will be reviewing the video demonstration, learning the routine as part of our intermediate class (when we return to the studio), schedule rehearsals, and arrange for public performances and our after-party. 
This page will feature critical information and will be updated. 
Demonstration Video
Be Inspired
Group Shirt
Look Awesome Together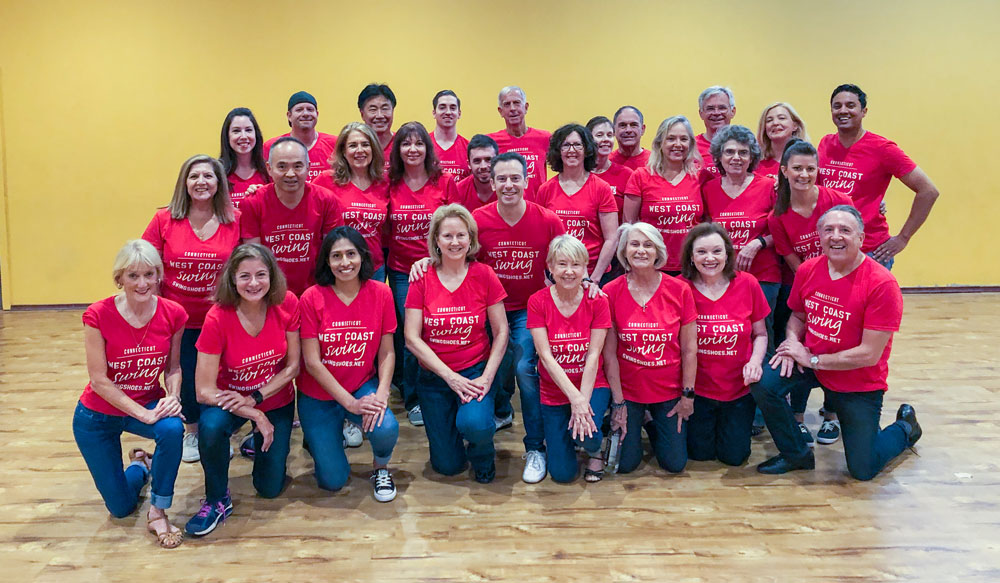 We have a limited supply of shirts left. Please order yours, and I will give it to you when we return to the studio.