Congratulations on making it past 2020! Just like for you, 2020 was a completely different type of year for me. In the first three months of the year, we had large classes with many newcomers. In the intermediate class, we had just started learning easy transitional moves—bringing former beginners to a higher level. And, on March 12, we had our last class before closing for 6 months.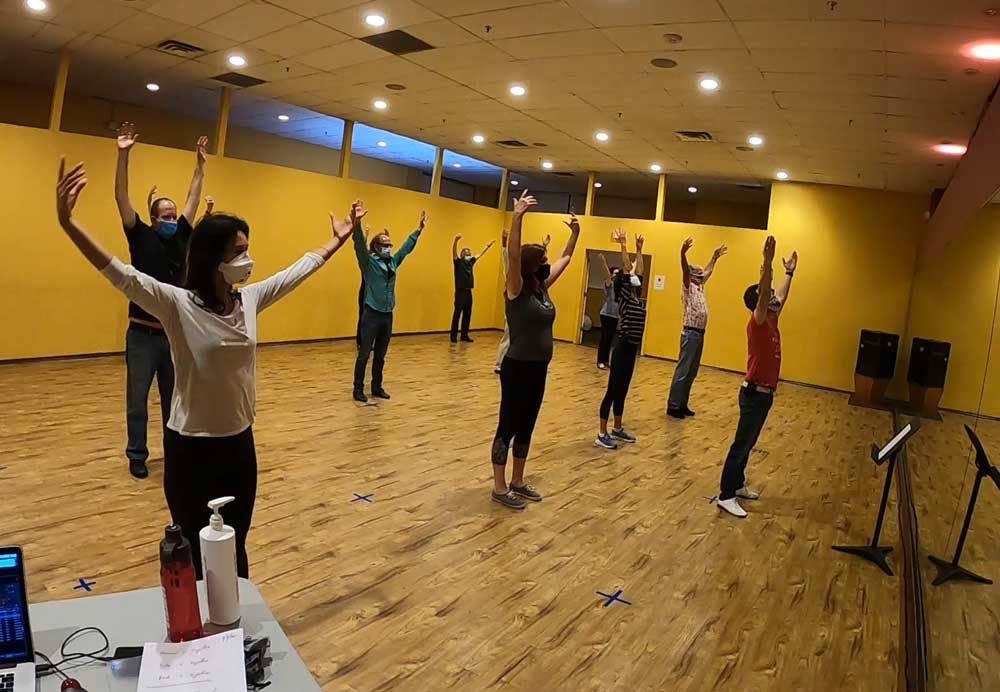 In September, we reopened with solo dancing. By the end of the first month back, students were asking to start partner dancing again. In October, we started a regular West Coast Swing class. In order to keep everybody safe and comfortable, we created a system: students could choose to wear a green dot indicating that they would rotate with other dancers or they could choose to wear a red dot indicating that they would not be rotating. This system worked for the remainder of 2020.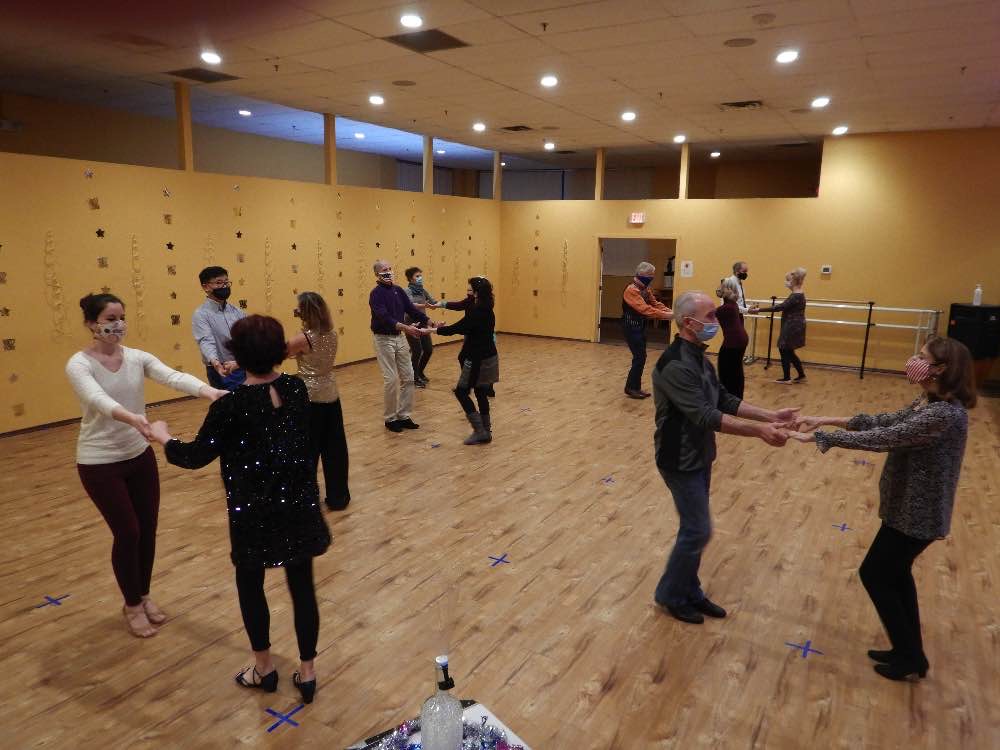 In December, I hosted Dancing New Year's Eve CT at Dance Dimensions. This was because the Sheraton Hotel in Stamford was limited to having 25 people for indoor events. By hosting the event at the dance studio, we were able to have a successful afternoon of dance lessons: beginner Salsa, Hustle, and West Coast Swing. We had 14 attendees and four new dancers. At the end of the event, each dancer was given a gift bag for an at-home party: glow wands, light-up necklaces, hats, beads, and noise makers. The best part of this event was watching people have a chance to safely have social interaction.
2020 has been a really tough year for many people. I feel very fortunate that our dance community has retained their health and has taken this predicament seriously. I have been shocked at people's generosity. I watched dancers in April bring food to other dancers. Students attended Zoom bingo nights while our classes were on hold. Students kept in touch with me after I went in for surgery. Dancers provided donations to keep my business afloat. And most importantly, dancers returned when the studio finally reopened.
So, thanks to all of you that helped make 2020 easier and for being a part of our community. I'm looking forward to being creative with 2021.