| | | | |
| --- | --- | --- | --- |
| Sunday, December 22, 2013, 02:00pm - 04:00pm | | | |
The Nutcracker
Presented by Connecticut Ballet
December 22, 2013 at 2pm
Stamford, CT
Featuring Susan Wittmann (from our Hustle and West Coast Swing classes)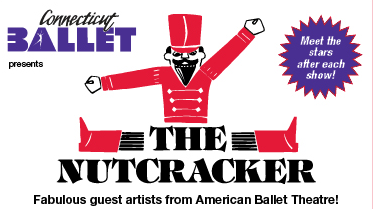 Let's go see the Nutcracker together on Sunday, December 22, 2013 at 2pm in Stamford, CT. This production by Connecticut Ballet will include Susan Wittmann, who is a member of our West Coast Swing and Hustle community.
Tickets are $52.00
Seats are in Row E 111 to 127. We will be sitting together as a group!
Our Group: Erik Novoa, Anna Novoa, Tina, Renee Nieto, Bobby Nieto, Kathy Johanessen, Gail Wallace, Karen Sinnott, Debbie Olson
Our group is finalized with the Theater (so we could sit together).
However, you may purchase tickets independently.
Location
Palace Theatre
61 Atlantic Street
Stamford, CT