| | | | |
| --- | --- | --- | --- |
| Saturday, December 07, 2013, 07:00pm - 11:59pm | | | |
West Coast Swing
w John Festa
(Living Legend of Dance 2006)
Saturday, December 7, 2013 / Norwalk, CT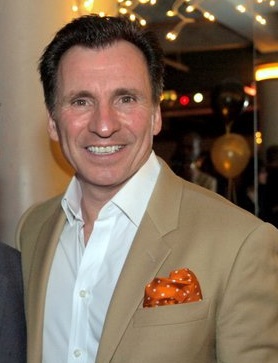 On Saturday, December 7, John Festa will be teaching West Coast Swing workshops in Norwalk, CT. John was the first West Coast Swing DJ that I ever heard and he continues to be one of the most sought after DJs and aficionados of the swing genre.
John has been a Champion level dancer for as long as I've known him. He embodies a true swing style that is the essence of origin of swing dancing - he learned swing dancing from his parents who are also avid dancers. His smooth and pure West Coast Swing is polished by Festa's former ballet training.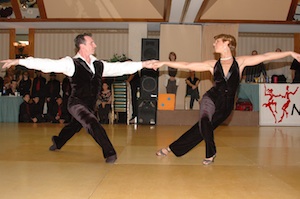 In the mid-1990s, John originated the most prominent West Coast Swing scene that New York City has ever seen, the North River Bar. His music, ambiance, and dancing put New York City on the West Coast Swing "map".
As a judge, he is particular to the technical details of connection and musicality. As a dancer, he perhaps one of the most elegant. And, as a DJ he his remarkable. There is a reason why people will always talk about John Festa when they talk about West Coast Swing music, he has captured the essence of swing.
Get ready to have a great learning experience from one of the living legends in our dance world. What he has to offer in his dance ability and musical understanding will change how you swing forever.
---
Schedule & Pricing:
Special Deal - $25-35 for All Workshops and Party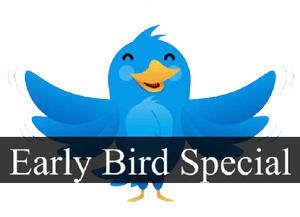 These special deals are for the awesome students who know they want to get the most out of all the workshops. Most people take advantage of these special deals to save money and to solidify their future plans. Pre-Registering for the entire event is the a students way of saying, "yes, I'm in!".
Includes all workshops & dance (Dance only? See below)

$25: Before Sat, Nov 30 - This discount has passed.
$30: Before Sat, Dec 7- This discount has passed.
$35: On Sat, Dec 7
7:00pm - Whip Smart
Level: Adv Beg
A study in the perfect move, with variations, to improve connection, partnership and musicality.
* You must know the basic rhythm and footwork of WCSwing to attend this class and be able to sustain a basic level social dance.
8:00pm - Break
Light food (pasta/pizza) and beverages will be provided.
8:30pm - Shaping: The Magic of Torque
Level: Adv Beg

Different shapes create different dynamic connections. The class will introduce these concepts in an easy to feel format so they may be instantly assimilated into your dancing.
* You must be able to sustain a social dance in West Coast Swing with a variety of people and be able to lead/follow a whip with a double outside turn.
9:30-12:00am - West Coast Swing Party (DJ: John Festa)
Dance Included with any workshop
or $10 at the door
Music: Plenty of regular West Coast Swing music (including Blues, swing, pop, R&B, and late night groovy tunes) Listen and learn - it's John Festa playing.
---
More About John Festa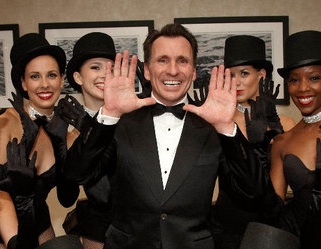 Everything I know about swing dancing I learned from my father. The joy, the art, the love and the party. Both my mother and father love to dance. My father is an extraordinary swing dancer. He and Lindy served each other perfectly. It was a prominent and important part of his life, hence all our lives. The basement of our suburban tract house was set up like a nightclub with a full bar with barstools in one corner, banquette seating opposite it and a dance floor and tower speaker (remember hi-fi?) at the opposite end. Many, many a night was spent with music blaring, too much drinking and dancing hearts out.
My father's sensibility about music was keen and discerning. He has an innate sense of feeling and always collected music that was emotional and powerful. Our house was full of music. More than once he played Tchaikovsky's 1812 Overture at a party because the coda of the piece, replete with cannons, excited him. Most would not consider Tchaikovsky to be party music. I still use some of my father's music when I dee jay today. Perfection doesn't fade. So, it was not a big stretch for me to love swing music and dancing and want to host parties and play music. The apple doesn't fall far from the tree.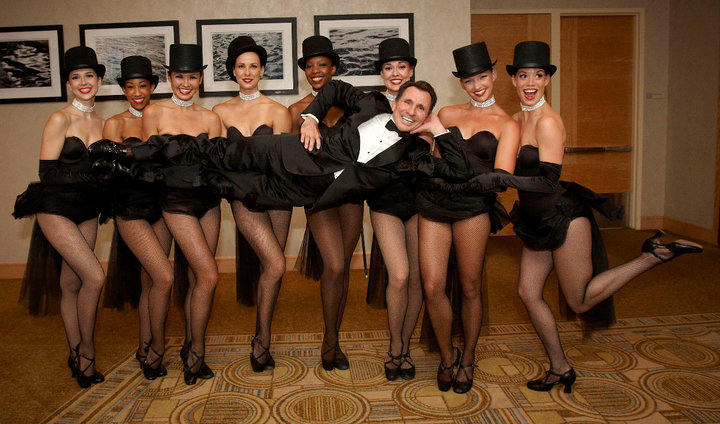 All the 'kids', now 2 generations ago, in my family learned to swing dance at a very early age. It was part of our family culture. Dancing took place at nearly every family gathering—even post-funerals. Not being dance professionals, our elder family members could not break down the steps. While most exceptionally talented, they are not even cognizant of the 6- or 8-count basic. They just danced. But the young generation could all keep a dance going pretty well. Who could resist that music? But it seemed to be a family thing as I knew of nowhere out in the world that swing existed. It wasn't until the mid '80's when I took a 10 week Lindy course from Margaret Batiuchok in NYC who showed me the two basic steps. That, paired with the serious imprinting of 1000 nights and 10,000 steps created a cataclysmic epiphany. I was hooked beyond belief. What a joy and gift swing dancing is. Our American folk dance and that music, that magnificent music! Like my father, I collected music starting at a very young age. My first 45 was Lover's Concerto by The Toys. If you do not know what a 45 is, learn, child.
I began my professional career as a ballet dancer. I started quite late in life as ballet goes, but achieved a modicum of success nonetheless. I took to the discipline, the training and overwhelmingly the romance. Having physical facility helped a lot. I took my swing dancing lessons at a time when I had broken a bone in my foot and could not jump. So performing was out. But swing was in. I spent a few years happily in the Lindy world. I was introduced to West Coast Swing around 1990-1. The physical dance didn't impress me as much as the diversity of music. Slowly I defected. I first competed with Debbie Ramsey in 1992 at the US Open. I've had the good fortune of some of the most wonderful, talented and beautiful partners like Debbie, Maria Torres and Blake Hobby.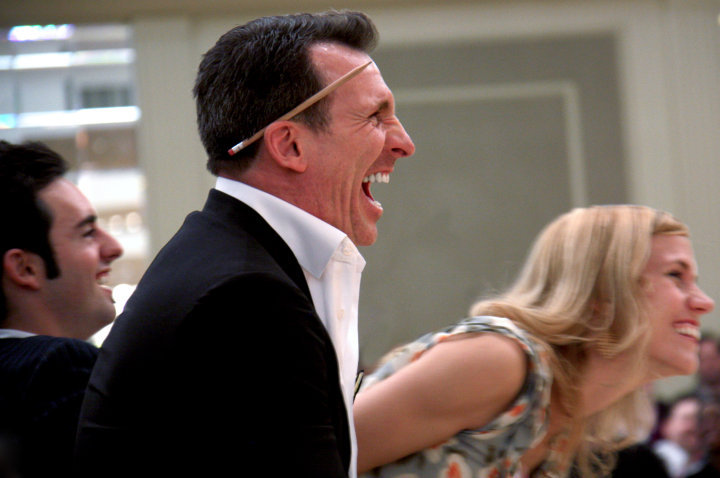 I began DJ'ing in the early 90's at the New York Swing Dance Society's weekly dance. I started my own weekly dance a year or so later, then began the now-legendary party at North River Bar in Tribeca in 1993. That party ran for 7 years until the bar lost their lease in 2000. It was a magical time for West Coast Swing in NYC. The energy and passion was unparalleled. The full-on, blaring joy was a ride like no other. I have had a weekly swing party in Manhattan nearly non-stop since 1992.
I consider myself very lucky to have lived through two white-hot periods of swing in New York City: the original movement of Lindy in the mid 80's at The Cat Club; and the North River Bar in the 90's. The energy, purity and love of both those periods were so powerful, they were transforming.
Hotel in the Area
Extended Stay America - approx $75
400 Main Ave, Norwalk, CT
203-847-6888
Location
Dance Dimensions (old)
3 Quincy Street (BACK OF BUILDING)
Norwalk, CT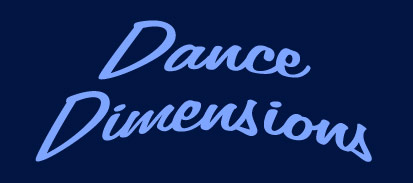 Important Location information: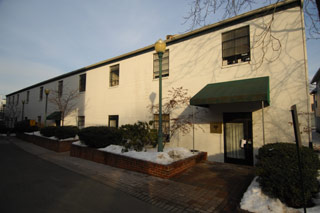 Enter though covered parking area on Butler Street
* Plugging the address into your GPS will put you on the opposite site of the building.
From West Ave, at Getty Gas Station, turn on to Butler Street. Make first Left through black iron gates into Parking Area for 3 Quincy Street (rear).
Parking Area