From Friday, November 08, 2013
To Sunday, November 10, 2013



Fri-Sun, Nov 8-10, 2013
Swingin' New England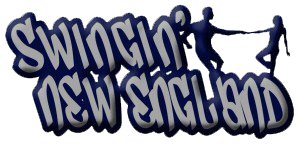 Newton, MA
Join Our Group
SwingShoes Group Information
Group List (as of Nov 3, 2013)
1. Erik Novoa
2. Anna Novoa
3. Sandrine Menoret
4. Chris Prestino
5. Andrew Hayden
6. Yvonne Bokhour
7. Renee Nieto
8. Bobby Nieto
9. Lisa Mammano
10. Shantryce Essilfie
11. Maria Barbosa
12. Chris Johnson
13. Francois Chag
14. Chris Vartuli
15. Neil Collins
16. Daren Roeder
Event web site: http://www.swingingnewengland.com/
Pictures from Swingin New England 2010 , Swingin New England 2011 and Swingin New England 2012
In 2012, we had over 30 people in our Group
Please join our table by following these steps:
Step 1:
Book Your Hotel Room
*this is the most important thing to do
Step 2:
Register for the event if available
(ask for the SwingShoes Table if possible)
Step 3:
Email me and let me know your confirmation number
so I can include you with our group / at our table(s).
PS - Don't tell me you're coming if you haven't registered for the event.
It's not about intention, it's about commitment.
Location
Boston Marriott Newton
2345 Commonwealth Avenue
Newton, MA