| | | | |
| --- | --- | --- | --- |
| Saturday, January 11, 2014, 03:00pm - 06:30pm | | | |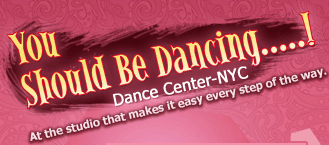 West Coast Swing "Crash Course"
at You Should Be Dancing in NYC
Saturday, January 11, 2014
Guest Instructor Erik Novoa
Start off the New Year learning one of the sexiest and most diverse dance styles around! By the end you will be ready to practice your new moves at our Saturday Night Party. Workshop participants get a free party pass!
3:00pm - 4:00pm West Coast Swing 1 "Crash Course:
Learn West Coast Swing for the first time or review your basics. We start from the tippy-top, get you moving right away, and keep you moving
4:15pm - 5:15pm West Coast Swing II - Tuck You:
We will expand your vocabulary of basic moves and patterns. More technique, foot placement, and connection is discussed. When finished, you'll know the basics for a beginner social dance.
5:30pm - 6:30pm West Coast Swing III - Whip it Good:
The perfect phrasing of the whip makes it one of the most used and embellished moves. How to lead / follow a perfect whip and redesign it is the difference between the beginner and the advanced dancer.
Pricing:
In Advance (before Saturday, January 11, 2014) $50 / Day Of: $65
Please contact You Should Be Dancing for pre-registration
Location
Club 412 at You Should Be Dancing
412 Eighth Avenue, 4th floor
New York, NY