Thanksgiving 8th Annual West Coast Swing (Week 4) - Lessons and Party
Saturday, November 25, 2017, 07:00pm-11:00pm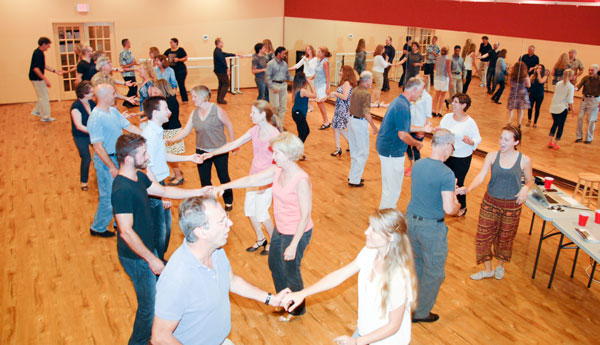 Annual West Coast Swing Thanksgiving Party
Pot luck dinner, lessons, and West Coast Swing party in Norwalk, CT
Join us as we celebrate our annual West Coast Swing Thanksgiving dance party. This is our way of bringing our Connecticut West Coast Swing dance community together. We know that many of you have met many new friends through dance and even in our very own studio. We hope you can be a part of the good times as we give thanks to all the good things that dance can do.
* No partner required.
Who's Bringing What:
Please let us know what dish you might bring to help coordinate.
Times:
6:46pm: Setup of Pot Luck Dinner
7:00pm: Pot Luck Thanksgiving Dinner / Dancing / Check-in
Let's fill the table with goodies. Feel free to bring what you like, and to like what others have brought.
7:30pm: Beginner West Coast Swing class (Week 4)

Erik will guide you through the basic steps & timing of West Coast Swing. Each week will review and progress. These classes are designed for the true beginner but experienced dancers are always encouraged to refine their technique and knowledge.
8:30pm: Intermediate/Advanced West Coast Swing (Week 4)

We'll put the finishing touches and styling on the November choreography.
*Please check with Erik prior to attending this class. Beginners are allowed to watch or await the dance party while mingling.
Dance etiquette about Dance Levels (see tip #8)
9:30-11pm: West Coast Swing Party

Special Guest DJ: Vernon Smith
Vernon has been an avid social and competitive Lindy Hop, West Coast Swing, and Carolina Shag dancer for the past 28 years and brings to his DJ style all of these dances, blending modern Contemporary, Soul, R&B and Funk genres.
Music will be a combination of Swing, Blues, R&B, Pop, and Groovy late-night tunes.)
More things you should know about our dance classes
Cost:
1 Lesson & Party: $20
add second class: add $10 (subject to level appropriateness)
Party only: $10
Purchase a pass for 1 night of dancing
Register for 1 Night of Dancing
Discount Class Card
The discount card will save you money! The more you dance, the more you save. There are some rules (must use the discount card within 60 days), but everyone who uses it, loves it
Unemployment Discount
Being unemployed because of a bad economy shouldn't mean that you lose your dance community. Good-will goes a long way - we're using it as much as possible.
Location
Dance Dimensions
15 Cross Street
Norwalk, CT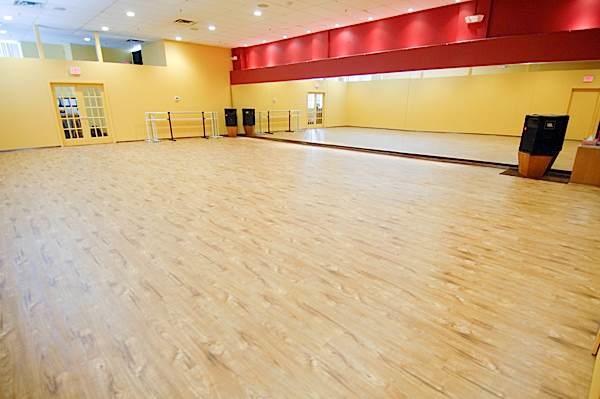 Important Location information:
The studio is located on Route-1 in the same shopping area as these other establishments: Brain Balance, Dogs Gone Smart, and Good Will.
Parking Area
There is plenty of parking adjacent to Dance Dimensions. The parking area is well lit and marked. Please park closer to the entrance because that will place you closer to the studio entrance.