Intermediate Intensive for West Coast Swing
Saturday, September 30, 2023, 04:00pm - Saturday, September 30, 2023, 11:00pm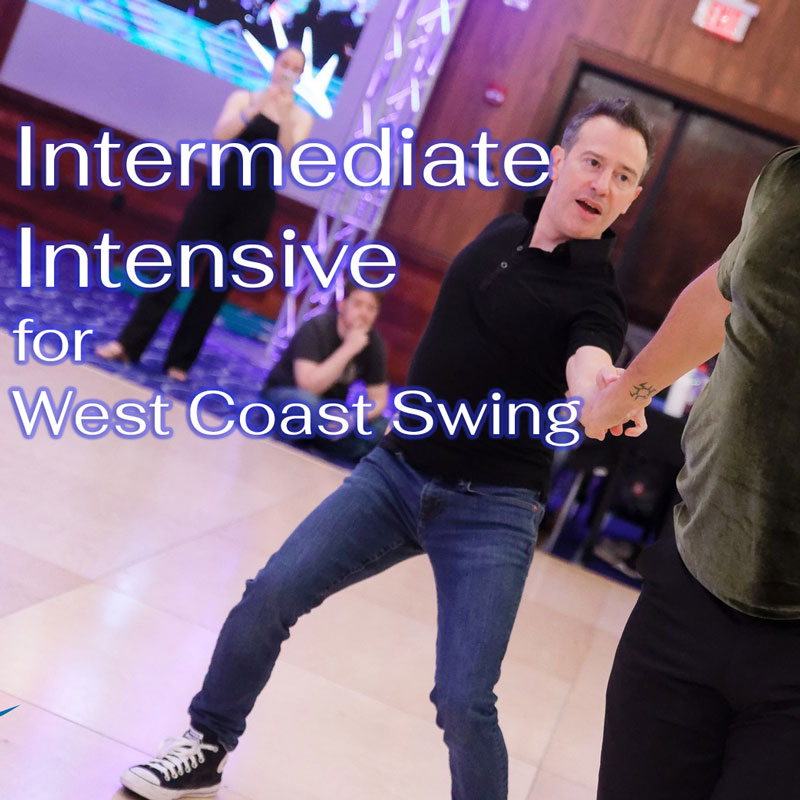 Intermediate Intensive for West Coast Swing
with Erik Novoa
Intensive and Dance
Saturday, September 30, 2023
4:00-8:00pm Intensive
8:00-11:00pm WCS & More Party
Norwalk, CT
This intermediate intensive is designed for students who are familiar with the basic patterns of West Coast Swing and want to add more content to their dancing. The focus of this intensive is to expand dancers' vocabulary as quickly as possible to help them feel more comfortable in intermediate-level social dances and classes. After this intensive, leaders will be able to select their favorite moves and work on everything in-between; followers will be exposed to and recognize moves that are frequently led on the social dance floor. It is critical that developing West Coast Swing dancers attend this intensive.
---
Health Policy
We strive to balance providing a safe environment while returning to a normal social setting. The following policy is subject to change at any time in the event of new guidance issued by the CDC, state, or local governments. By attending any of our classes/privates/events, you agree to this health policy. Effective June 1, 2023:
Common Sense Health: 1) If you are not feeling well, please do not come to dance class. 2) If you've been in a high-density environment (plane, wedding, conference), it would be appreciated if you took a home-COVID test before your class. 

Health Cooperation: Students will cooperate with any health requests from Erik Novoa, guest instructor, or staff (e.g., using hand sanitizer, using a mask, stepping outside to address a health issue, etc.).

Registration: You must pre-register for these classes (see below). We will not be touching credit cards or cash for these classes. 

 
---
Schedule:
4:00-8:00pm: Intermediate Intensive
This workshop intensive will be segmented into multiple 30-minute segments (with short breaks in between each part):
4:00-5:00pm: Part I
Starter Steps: This session will explore the one-handed starter step and two variations to make this look advanced. This session will be different than our last intensive.
Whips: In this part, we will explore the scoop whip for next month's Thriller choreography and maybe one other whip.
5:00-6:00pm: Part II
The Telemark: This advanced move is being used more-and-more frequently and is a great way to expand the length of the slot.
Rides: This session will focus on how to use centripetal force to create circular rides. This once used to be a move only done by top-level dancers; however, now it is used by almost all levels of West Coast Swing dancers.
6:00-7:00pm: Dinner Break
Take a break from all the learning to enjoy a tasty dinner. Feel free to contribute to our community table (send a message to me if you're bringing food to prevent over-ordering).
7:00-8:00pm: Part III
Head Laces: This crossed-handed move is an easy way to make an easy move look significantly more complicated.
Grooving: Being able to interaction with your partner outside the swing framework can either be the easiest thing to do, or the most challenging. This class will show you how to create opportunities to groove with your partner and some ideas of what do do.
8:00-11:00pm: Social Dance Night (feat. West Coast Swing, Hustle, Salsa, and Nightclub Two Step)
Let's dance!! The night will be filled with great West Coast Swing music and all your new intermediate moves. Other music like Hustle, Salsa, and Nightclub Two Step will be played upon request.
Pricing:
One Price: Includes all workshops & practice.
$45 by Thursday, September 21
$55: by Thursday, September 28
$60: Friday, September 29 to Saturday, September 30
Registration/Check-in:
Your Instructor:
Erik Novoa - 3 Time US Open West Coast Swing Finalist
Location
Dance Dimensions
15 Cross Street
Norwalk, CT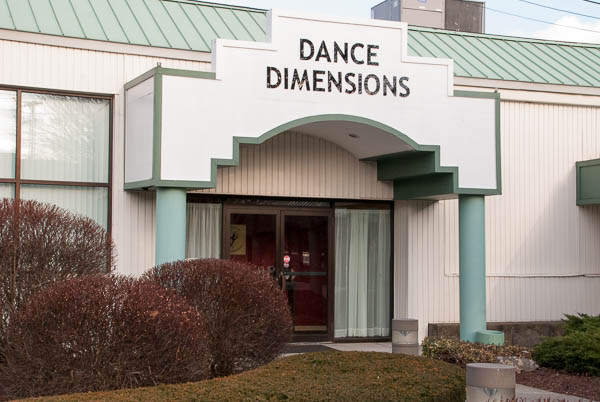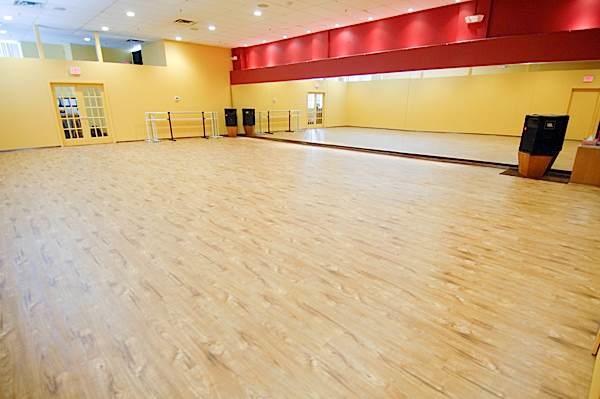 Important Location information:
Dance Dimensions is located on Route-1 (Cross Street) in the same shopping area as these other establishments: Brain Balance, Dogs Gone Smart, and Goodwill.
Parking Area
There is plenty of parking adjacent to Dance Dimensions. The parking area is well lit and marked. Please park closer to the entrance because that will place you closer to the studio entrance.