Nightclub Two Step - A Slow and Easy Dance
Saturday, February 06, 2021, 02:00pm-04:00pm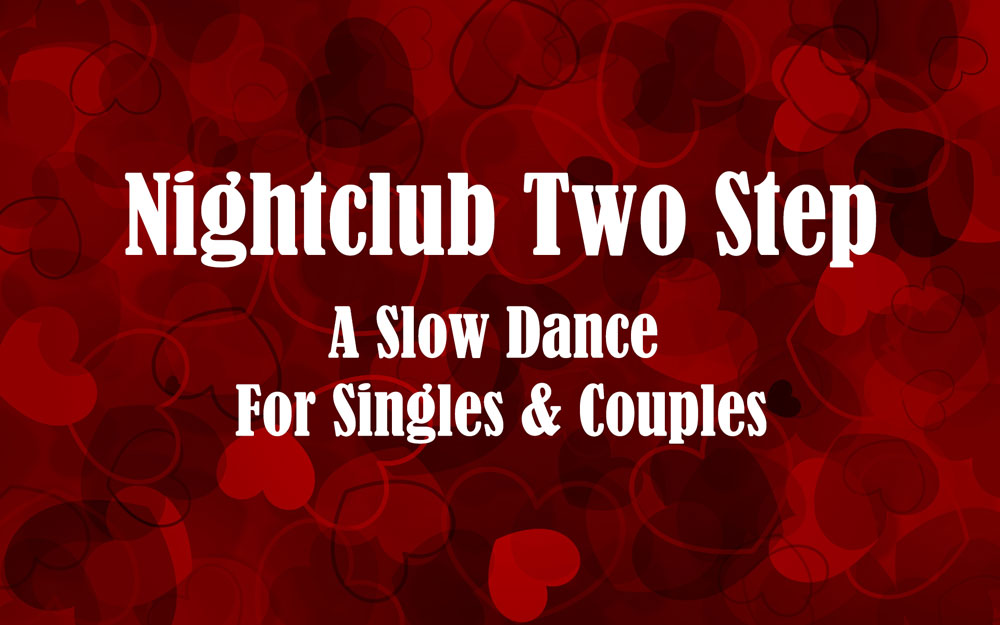 Night Club Two Step
Fun 2-hour Lesson
on Saturday, February 6, 2021
2:00-4:00pm
Norwalk, CT
Nightclub TwoStep is a very simple, beautiful, and elegant dance which is perfect for slow songs. It is an essential tool to have on any night out when the romantic music starts to play. It has all the flow and movement of waltz, but it can be done to mainstream music or anything in 4/4 time.
This afternoon is about introducing you to a very attainable and user-friendly dance. The day you learn it, you can dance it. Feel free to come solo or invite your friends to experience how one dance can change your life.
Safety Procedures
Masks are required for the entire event.
Hand sanitizer will be available throughout the event.
Colored stickers will be provided at check-in:
Green sticker: You are open to dancing with other people and rotating partners. You will be able to use hand sanitizer between partners.
Red sticker: You are not open to dancing with other people or rotating. You will either have to bring or establish a partnership or dance solo.
Important: Limit 20 dancers per class. You must pre-pay for these classes (see below). We will not be touching credit cards or cash for these classes.
---
Schedule:
1:45pm: Check-in
During our check-in process we will take your temperature, have you sign a waiver (if this is your first time at the studio), answer some health questions, wash your hands, and enter the studio in one of the designated spaces. Our doors will remain closed once the class begins. Please bring your own water.
2:00pm-4:00pm: Lessons
Nightclub Two Step Part I (Complete Beginner)
In this lesson, Nightclub Two Step will be taught from the very beginning. You'll learn the basic rhythm and steps so you can start dancing right away.
Nightclub Two Step Part II (Expand on what you know)
This second lesson will expand on the moves and concepts that you learned in the first class.
4:00pm - Departure
Unfortunately, we will not be able to host a dance party after the classes. Thank you for dancing!
Pricing:
$30: by Monday, February 1
$40: by Friday, February 5
$50: On Saturday, February 6

Your Instructor:
Erik Novoa - 3 Time US Open West Coast Swing Finalist, 2 Time National Champion in Hustle
Find out more about Erik Novoa
Location
Dance Dimensions
15 Cross Street
Norwalk, CT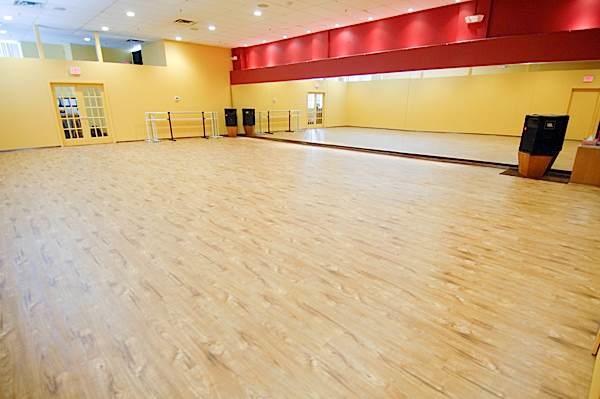 Important Location information:
The studio is located on Route-1 in the same shopping area as these other establishments: Brain Balance, Dogs Gone Smart, and Good Will.
Parking Area
There is plenty of parking adjacent to Dance Dimensions. The parking area is well lit and marked. Please park closer to the entrance because that will place you closer to the studio entrance.