Swingin New England 2014 - Review, Placements, and Pictures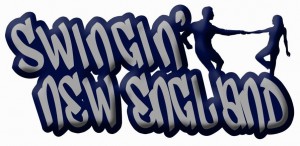 So what makes the best dance event for you? Is it the social dancing, the competition, the time with friends, the lights, the sound system, or the floor?
I've been on the competitive circuit for the last 16 years. Although I've attended events throughout the United States, the majority of the dance events I have attended have been on the east coast. I have fallen in love with small, first time events and have been in awe of big, well established events. I have traveled to events by myself, with dance partners, with friends, with girlfriends, and with my wife. I have been in the Novice division and I have been in the Invitational division. So, after a decade and a half of attending events, it was hard to say what makes an event the best…until last weekend.