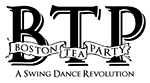 Boston Tea Party 2015 Review and Placements
We had a wonderful time at Boston Tea Party 2015. This combination of West Coast Swing and Lindy Hop is an experience not to be missed. New event directors, Nanette and Amy, did a great job of keeping Dan Mezrich's legacy alive.
The Crossover Jack and Jill
There aren't enough words to describe the conceptual beauty of the Crossover Jack & Jill. Top-level WCS leaders dancing with top-level Lindy followers and top-level Lindy leaders dancing with top-level WCS followers - dancing to both Lindy and WCS music. Can they make it work? Is it truly, "all swing"?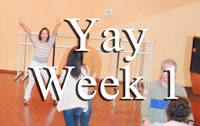 Great Week 1 for Hustle and West Coast Swing
We finally had a full week of dance classes in Norwalk, CT without any snow cancellations for the first time in almost a month. It was great to see some new faces and regulars who had been hiding from the winter white.