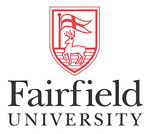 I have the pleasure and honor of having been accepted to Fairfield University's program in American Studies. I am excited about all the new possibilities that attaining a Master's degree will create. This degree will help me augment my knowledge of and fascination with the dances (West Coast Swing and Hustle) and music I love and the history behind them.
Last week, I taught West Coast Swing to some students at New Canaan Country School in Connecticut. I was originally contacted a month ago from our Meetup.com web page. I was flattered and honored to be contacted as an expert in West Coast Swing and local instructor.
Exposing young adults to West Coast Swing is very important. Even though West Coast Swing is an American dance, children of this country are hardly exposed to this dance (and many other partner dances) as part of their cultural upbringing. What makes West Coast Swing special is that not only is it culturally relevant from a historical perspective danced to swing and blues music of the past, but it is also relevant today since it can be danced to many of the contemporary pop and R&B songs that can be heard on the radio.