Spins and Turns on Sept 22, 2018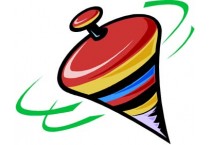 Spins & Turns
for West Coast Swing
Workshops and Pajama Party
on Saturday, September 22, 2018
Norwalk, CT
Having trouble with your spins? These "Spins & Turns" workshops will improve your ability to spin and turn in one day. The first part will warm you up and give you drills to practice; the second part will break down all the fundamentals of both the one-footed spin (pirouette) and the two-footed spin (chaîné); and the third part will give full application of your new technique in context of partner dancing.
---
Schedule
6:00-9:30pm:
Spins & Turns Warmup and Drills
This segment will warm up the parts of your body that are essential for turning. Activating the neck, arms, back, abductors, calfs, and feet will be important for the success of spins and turns.
Spins & Turns Fundamentals
This workshop will address methods & techniques for making your spins & turns easier, more comfortable and better looking. We'll start with simple methods to get you "on your leg" then we'll show you how to use your arms for centering. We'll explain and get you doing one-footed turns and two-footed turns. You'll be a better dancer after this class. This is for both leaders and followers, and for all forms of dance.
Spins & Turns for West Coast Swing
This class builds on the concepts that were introduced in the prior class. Both leaders and followers will have turns and spins within simple patterns to give them working usage of material from the first class. Spinning Side Passes and Free Spins will make your dancing more eye-catching.
9:30pm - West Coast Swing Party
Pricing
One Price: Includes all workshops & dance. Each workshop builds upon the prior lesson.

$30: by Sunday, September 16
$40: by Friday, September 21
$50: On Saturday, September 22
---
Special Deal for all Workshops and Party:
6:00pm - Spins and Turns Warm Up and Drills
7:15pm - Spins and Turns Fundamentals
8:30pm - Spins and Turns for West Coast Swing
9:30pm - West Coast Swing Party
WCS Party (only):
9:30pm - West Coast Swing Party