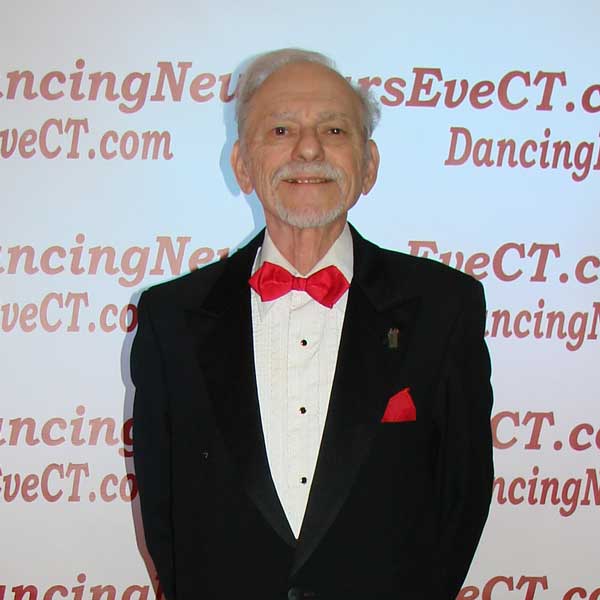 People used to say that life begins at forty. For me, life began at fifty. After my son's mother and I divorced, I began exploring, learning and doing things I either had not done in years or had never done before.
I had never been one to voluntarily step upon a dance floor in a social environment - not without proper (alcoholic) fortification. Not having ever taken a lesson, I felt odd, clumsy and could be easily embarrassed! However, one Sunday while in my early fifties, I accepted an invitation from a lady with whom I met while trail hiking to share a drink at Terrace Club in Stamford. She was in the medical field and familiar with sports medicine was going to help me discuss a recent skiing injury.
I had no idea that the Terrace Club was the prime location in the tri-state region for ballroom dance on Wednesday and Sunday evenings nor had I any premonition that she would cajole me into escorting out on to that huge but crowded floor. Having been properly fortified, I had little fear of the embarrassment I came to feel after attempting to dance a cha-cha with her. She told me that I was "sloppy and had no sense of rhythm or timing. Further she admonished me that "I should NEVER - NOT AS LONG AS I LIVED - ask her, or anyone for that matter, out onto that floor ever again. Not, until I had taken lessons for at least two years!"
I never danced with that lady- ever again. I did, however begin taking my first dance lessons. A little unsure of myself at first, I kept coming back. I also became fascinated by how marvelous some of the most experienced dancers were on that magical floor at the Terrace Club. Some were accepting of a new beginner and others could be critical and cruel. I learned more than dance!
As time went on, I met a friend who I invited to join me at dance classes. She became came my lesson partner, regular dance partner, and so much more! Friends at first, we came life-companions in a wonderful relationship that was to last more than ten years!
When cancer struck her, despite treatment, her condition became more serious and she could no longer dance. As her dependency grew, I could no longer continue taking lessons in Greenwich. We both wanted me to continue dancing but I also needed to be near to provide care and attend to household chores. I needed to find a place in Norwalk where I could continue taking lessons.
We saw an ad in the Norwalk Hour which led me to a small studio on Quincey Street. It was here that I first met Erik. He was teaching something new - not the ballroom dances I had been learning before - but he taught with an enthusiasm and passion that was energizing to anyone who was near.
After Joan's passing, I felt displaced and unsure of myself. I spent a difficult time adjusting. I probably had the hardest time learning of anyone that Erik has ever taught. Still, I kept coming back!
I am no longer a stranger to West Coast Swing. Erik has given me a wonderful opportunity to continue learning and participating as a member of the Swingshoes.net family. The most important lesson that I have learned: Always try to make a new person feel welcome and comfortable in a world where I was once the stranger.