West Coast Swing and Hustle Dance Community in Connecticut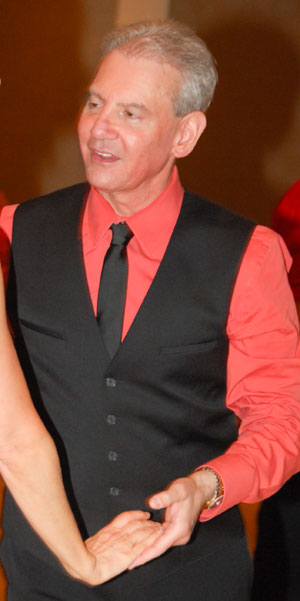 I started dancing when I was 19, going to clubs and discos in Manhattan, but soon had to put dancing on hold when I went to college in California. When I returned to New York City in the early 70's, I picked up where I left off, going to Manhattan discos and Latin clubs such as Tamberlaine, Jungle, The Zoo, Sanctuary, Superstar and many more… where freestyle dancing and Hustle were hot, often dancing until 3 or four in the morning. Hustle was so popular then that even my ballroom and Lindy Hop parents started taking Hustle lessons.
2010 was my big West Coast Swing year. I started dancing WCS in early 2010 and started taking West Coast Swing and Hustle classes in Norwalk, CT with Erik Novoa that June. In November, I entered my first WCS Jack & Jill (random partnering) competition at Swingin' New England and earned my first Newcomer point. I've been having fun competing ever since and even danced on the stage at the Alvin Ailey City Center in New York City in both 2011 and 2012.
One of my best memories was at the Boston Tea Party 2012 where I had a couple of wonderful WCS dances with my daughter Nicole (who is a great Lindy Hop dancer), and then we both competed in the WCS Jack & Jill Newcomer division. Nicole made WCS finals (sadly, I didn't), and finals in both Open Balboa and Advanced Lindy Hop Jack & Jill. To me, dance is a pleasure.
My love of dance was rediscovered when I took my first West Coast Swing steps. It is fun, easy to learn and can be as challenging as you'd like. West Coast Swing can be danced to a wide variety of music, and it's a great social scene. One of the best things about it is all the people I meet and friends I've made at weekly classes, dance parties, and dance events. I'm now at the Novice level often dancing 3 nights a week.